Greet the sun! LETO&plage series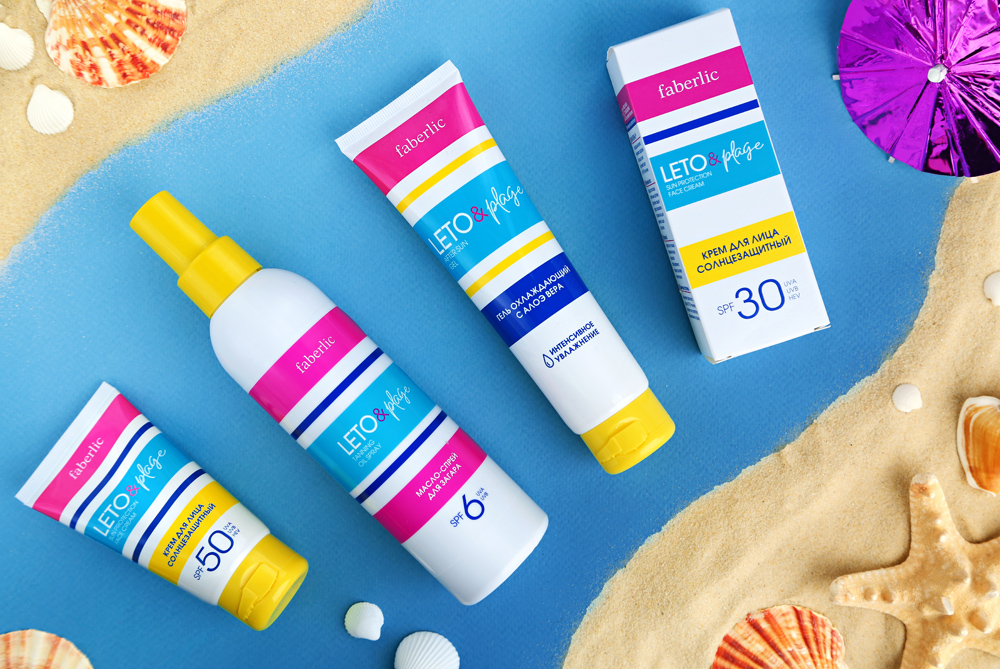 It's so tempting to turn your face up to the sun's rays after the long winter months without warmth and light... But don't lose control! Remember that the sun is not only a vacation mood, but also ultraviolet radiation that can harm your skin. The Faberlic catalogue presents the LETO&plage series for comprehensive protection against UVA, UVB, and HEV rays with vitamin E, aloe vera extract, and beeswax.
Choose a cream with the right SPF level: 15 for slightly tanned skin, 30 for light, or 50 for delicate and sensitive. A light face cream can be used every day as a makeup base! The improved protective formula prevents photoaging and pigmentation, is effective against HEV rays (besides the sun, these rays also come from computer monitors and smartphone displays).
Did you have a day at the beach, or did you decide to do some sunbathing on your balcony? Surround yourself with care from head to toe with our spray, milk, and suntan oil with a complex of protective components. And use SPF 30 cream for children's delicate skin—suitable for ages 3+.
Make the sunny season as comfortable as possible! Moisturizing after-sun products restore your skin's moisture balance, pleasantly cool, soothe, and protect your skin against photoaging. Choose a convenient format: milk spray or gel.