Boost your immune system! New Fitopolis product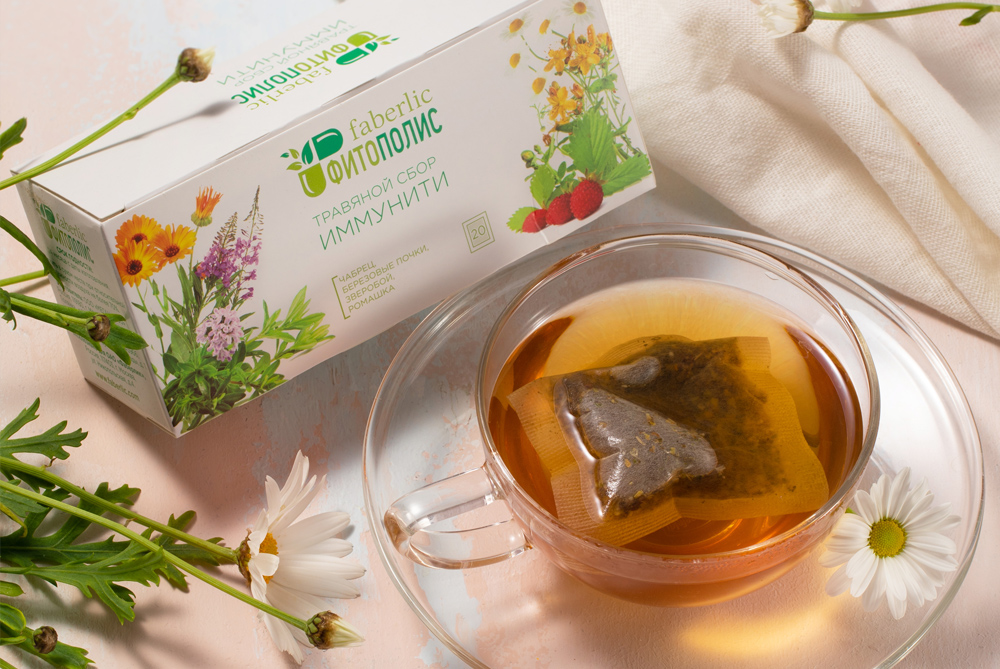 Fitopolis is a series of natural wellness products. The power of natural components works gently and effectively, and the convenient concentrated sachet format helps you form healthy habits without breaking your routine.
Immunity Herbal Tea (15630) is a medicinal plant-based beverage which helps strengthen your body's defences. Health in every cup: the tea enhances your immune system and activates metabolism.
Thyme helps prevent colds and get rid of them quicker due to the high content of vitamins A and C. The aroma of thyme relaxes, relieves headaches, and has a healthy effect on the nervous system.
Birch buds, echinacea, and marigold strengthen your body, improve metabolism, and help resist infection.
Camomile is a powerful natural antioxidant. Helps to get rid of the effects of stress, normalizes sleep, restores and strengthens the immune system.