Super menu for hair and skin: New products in cat. №17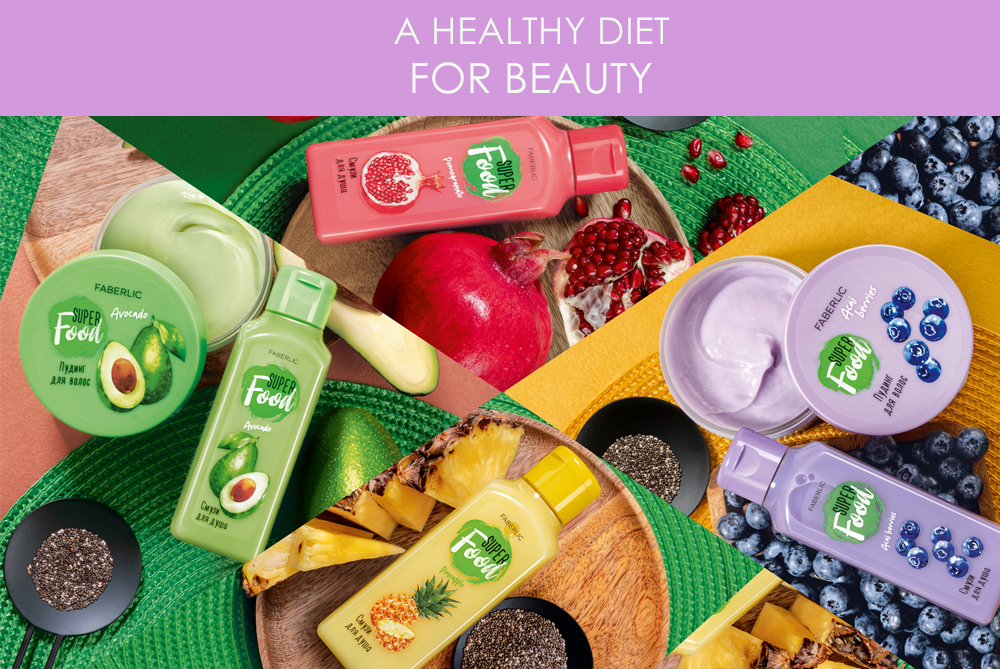 This series is based on nutritious natural ingredients, including chia seed extract, which is a source of minerals, vitamins, and fatty acids.
Avocado is a cocktail of macro- and microelements! Contains potassium, zinc, sodium, phosphorus, copper, magnesium, iron - everything your skin and hair needs at any time of the year. Avocado Smoothie Shower Gel (2451) deeply nourishes and restores your skin, and the Pudding Mask (2481) reanimates hair of any type along its entire length.
Acai berries contain about three thousand different nutrients, including minerals, vitamins, and acids. Acai Berry Smoothie Gel (2452) restores your skin and fills it with a healthy glow. Pudding Mask (2482) softens and smoothes hair of any type and length.
Pineapple is a rich source of vitamins, fiber, antioxidants, and enzymes for deep skin cleansing. Pineapple Smoothie Gel (2453) eliminates toxins and charges your skin with vitamins.
Pomegranate contains a complete set of vitamins and micro-elements to nourish and moisturize your skin. Try Pomegranate Smoothie Gel and experience the fine aroma and delicate texture for yourself.
All the SuperFood series products have a vegan formula that does not contain SLS/SLES, parabens, silicones, or animal-based raw materials. The base cleansing ingredients are of botanical origin!