Manly care! New products in catalogue №1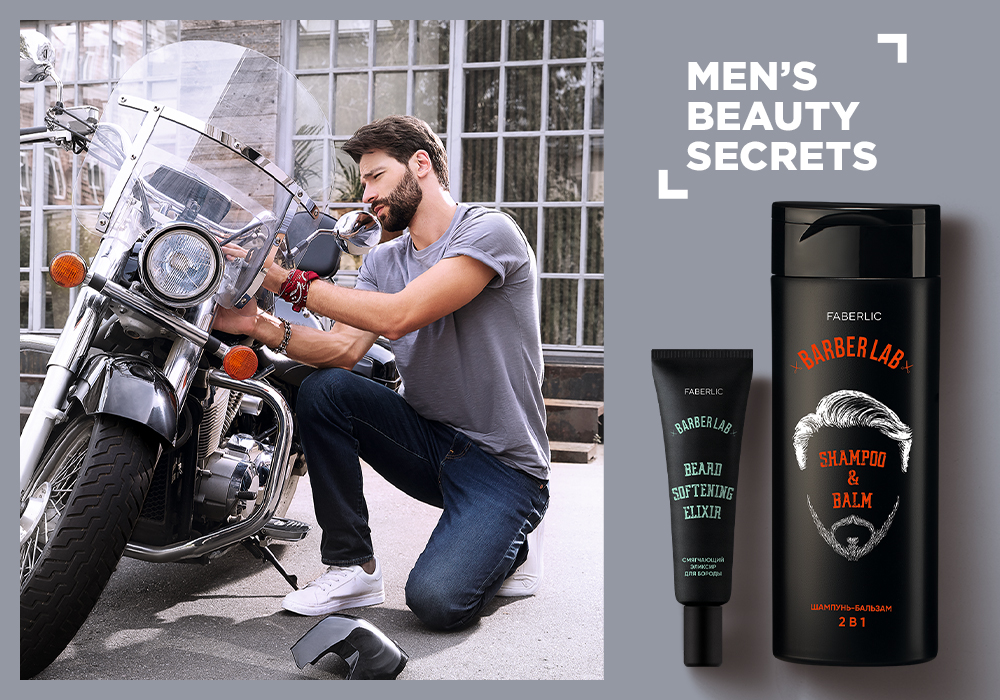 Barber Lab is a series of professional men's care products for beard and hair. The series includes various care products specially designed with male skin and hair in mind. Dive into this rugged atmosphere with new Barber Lab products.

Beard Softening Elixir
Decided to start grooming your beard yourself, but don't have time to go to the salon? Don't rush to abandon the idea of having a stylish beard – this new Barber Lab product will help you on your way to this goal. The elixir's special formula effectively fights itching and flaking. The product softens your beard and skin in a matter of seconds, keeping your look neat and crisp. Shaving and daily care, now with a new level of comfort!

2-in-1 Shampoo & Balm
Always on the run? Counting every minute? Here's a solution for you: a new Barber Lab product that replaces both shampoo and balm at once. This 2-in-1 product thoroughly cleanses your hair and scalp, providing gentle care and a conditioning effect. New peaks and fresh ideas are waiting for you, so leave your hair care to Barber Lab!