Cashback
Returns to your account to pay for subsequent purchases
+

0.73

Points
Weight:
520 gr
,
Volume:
500 ml
Expert Cleaning Concentrated Universal Cleaner quickly and easily removes dirt and grease from most washable surfaces in the kitchen. The unique formula guarantees instant, soft and thorough cleaning,

economical consumption and low foam formation.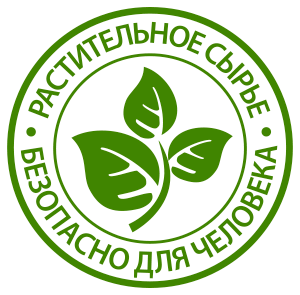 Washes off easily and does not leave any streaks even on glossy surfaces.
Expert approach to cleanness>
Recommended for tabletops, shelves, refrigerators, microwaves, kitchen furniture, tiles and other surfaces made from various materials, such as plastic, ceramic, porcelain, glass, natural stone.
Maximum effective against kitchen dirt, grease and food residue.
Does not damage plastic, natural and other delicate surfaces.
Does not leave any streaks.
Easy to wash off.
Makes further cleaning easier.
Quickly destroys pungent cooking and food odours.
Soft on hands (may be used without gloves), pH neutral.
Sweet citrus scent.
Suitable for daily use.
Bio-degradable, free from chlorine and other aggressive components.
Shelf life: 24 months from the production date.
Certificate of State Registration
Made for Faberlic JSC, 4 Nikopolskaya str., Moscow, Russia
Country of Origin: Russian Federation
Contains: water, 5-15%: non-ionic surfactants based on coconut and palm oil; less than 5%: sodium citrate, polymeric ether, xanthan gum, fragrance component, preserving agent, cosmetic color.
May be diluted in ratio 1:2 - 1:5.
For greater convenience may be used with a diluter bottle and trigger sprayer (product code 112161).
Use in concentrated form to remove old grease or stuck-on stains. Apply to the dirty area, leave for 1-5 minutes if necessary, then wipe the surface with a clean wet cloth or sponge.
Avoid long contact with wood, aluminum, painted and varnished surfaces, as well as with surfaces made from unknown materials. For natural and glossy surfaces, pretest on an inconspicuous area.
The diluted solution is characterized by higher foam formation than the concentrate.
Precautions:
Use as directed only!
Store in a tightly closed bottle, away from food and out of reach of children.
Attention! May be dangerous is swallowed. If ingestion occurs, rinse mouth with water.
Avoid contact with eyes. If in eyes, rinse them immediately with clean water. Seek for medical assistance if necessary.
User
Recommendation

(704711847)


Kungurtzeva Anastasiya Evgen'Evna

Коломна

28.11.2018


Отличное средство! Как и другие по уходу за домом. С удовольствием пользуюсь всеми. Действительно, легко удаляет загрязнения, при этом имея лёгкий приятный аромат, вместо резких запахов химии, что особенно важно, когда дома ребёнок. Спасибо!

(711937457)


Dusha Yuliya Ivanovna

Лазаревское

13.11.2018


За такие деньги - это просто находка, спасибо за отзыв про матовую кухню, наконец и моя кухня матовая идеально чистая. Описание 100% запаха у средства нет, руки после него не сушит, рекомендую.

(710135139)


Mavlyutova Lyudmila Ivanovna

Степное

11.11.2018


Очень хорошее средство, спасатель на кухне, для мытья шкафов, и мне нравится отстирывать им тряпочки из раковины, когда уже жирные и ничего их не берет.

(710822576)


Filimonova Ol'Ga Igorevna

Пенза

04.11.2018


Средство очень хорошее, жир очищает на ура.

(709908560)


Sandu Alla Valerii

Causeni

31.10.2018


Мыть мою матовую кухню было адским трудом. Сейчас - легко и просто! Нанесла на 5/10 минут, потом смыла! Красота!

(708478531)


Fedorina Oksana Nikolaevna

Шелковская

29.10.2018


Хорошее средство, хорошо отмывает жир и налет, советую.

(711879084)


Zaharova Natal'Ya Mihailovna

Анапа

28.10.2018


Плиту после сбежавшего молока и бурно кипящего компота, которая до вечера успела подсохнуть, отмыла вообще без усилий. В отсутствии купленного средства, пришлось бы чистить содой.

(711525566)


Bondareva Anna Valer'Evna

Гомель

18.10.2018


Хорошее средство для уборки. Отлично отмывает разводы на кранах, чистит ванну, на кухне незаменимый помощник! Рекомендую!

(706340950)


Fadina Nadezhda

Москва

09.10.2018


Отличное средство, приятный запах, поверхностную грязь смывает на ура!

(708469895)


Osina Svetlana

Тамбов

03.10.2018


Средство очень хорошее.

(711468559)


Matyashova Natal'Ya Aleksandrovna

Бугуруслан

24.09.2018


Брала на пробу, результат удивил, восторга было словами не передать. Уборка теперь занимает полчаса, глянцевая поверхность (красный цвет) со временем потускнела, теперь как новая. Банки перед консервации мыла на ура. Всех подсадила на серию для дома. Спасибо за такое чудо.

(711012930)


Miheicheva Yuliya

Москва

13.09.2018


Кухню отмыла всю. У меня глянцевые фасады на кухне, теперь всегда блестит. Разводов действительно не оставляет. Я в шоке вообще от продукции этой марки. Выкинула все, что было, и теперь у меня только Faberlic для всего. Спасибо!

(710656487)


Markina Natal'Ya Sergeevna

Белокуриха

30.08.2018


Вот это действительно универсальное средство! Отлично моет и плитку, и раковину, и даже плиту им мыла! Рекомендую!

(711414991)


Terletzkaya Marina Aleksandrovna

Ribnita

20.08.2018


Мне нравится им мыть холодильник, результат очень заметен! И пахнет шикарно.

(709673687)


Remezova Natal'Ya

Щучье

17.08.2018


Развела 1/10 - и в бутылочку с распылителем, нанесла и подождала 5 минут, затем протерла салфеткой - все блестит и отмывается быстро, уборка стала удовольствием! Спасибо, Фаберлик!
Results 1 - 15 of 103