Weight:
25 gr
Micro-fishnet tights look fabulous on women's legs, making any outfit stylish and flirty. Available in a wide range of colors to accentuate your individuality!
· 20 DEN.
· Soft wide waist.
· Cotton gusset.
· Perfectly flat seam.
Available in 4 colors: beige, smoky, blue, black (see "Similar goods").
Size guide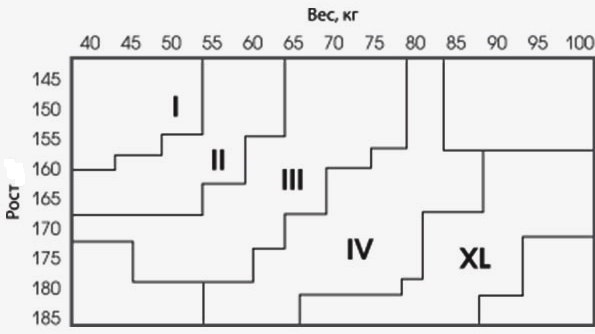 To learn more about the product, go to «Help/Questions to expert/Hosiery and underwear»
Made for Faberlic JSC, 4 Nikopolskaya str., Moscow, Russia
Country of Origin: China
87% polyamide, 13% elastane
User
Recommendation

(708316735)


Vlasenko Elena Ivanovna

Бобруйск

28.06.2017


Брала дочери. Очень понравились.

(707097366)


Chernitzyna Tat'Yana

Новоалександровск

17.05.2017


У меня 56 размер, рост 170. Взяла XL, 5-ка по нашему, колготки просто супер. У полных проблема - колготки съезжают с живота и скатываются под живот - просто бесит, поэтому и не ношу колготки вообще! На редкий праздник надеваю не брюки, а платье, вот уж тогда намучаюсь в колготках! А это - о чудо! натянула до шеи, сами колготки мягонькие, но при этом прочные, держатся на пупке замечательно! На полных ногах выглядят не вульгарно, а с изюминкой, нежно. Все оценили. Жаль, что нельзя добавлять фото...

(704870614)


Muratova Tat'Yana Anatol'Evna

Арамиль

18.06.2016


Колготки хороши как в офис, так и на прогулку, именно синие смотрятся очень благородно! С каблуком и в балетках в цвет - вообще идеально! Сетка супер, но чтобы не сползали, девочки, берите на размер меньше, чем обычно носите. Рекомендую!

(702746922)


Frik Olesya

Омск

27.05.2015


Очень-очень красивые, приятные к телу!!! Через дырочки кожа не вылезает, если полные ножки, на ощупь приятные, в них не жарко 100%, как в колготках в обычных, легко и прохладно!!! Супер - синий и дымчатый цвета. Чёрный тоже хорош, но банальный цвет. Бежевый не видела. Рекомендую всем, на всех ножках будут сидеть супер и смотреться оригинально!!! Размеры супер. 3(М) на рост до 165 при весе до 80 кг. ХL на рост 175 при весе до 100кг.

(653633)


Osipova Larisa Ivanovna

Обнинск

20.05.2015


Люблю тебя, Фаберлик!! Ты заботишься о нас!! С тобой мы красивы и ухожены с головы до ног!! Очень понравились колготки, такая палитра расцветок (раньше в магазине покупала только черные), приятные на ощупь, ножки выглядят элегантно, рекомендую!!
Results 1 - 5 of 5