Quantity/Volume:
500 mL
Clean dishes and gentle hand care!
Concentrated Dishwashing Balm with Almond Oil has a special delicate formula with gentle natural oil-based surfactants.
Contains Vitamin E and almond oil that help soften and moisturize sensitive skin as well as protect nails from the negative impact of water.
Quickly and efficiently removes greese and other hard stains, rinses off completely.
Dermatologically tested.
Approved for irritated and atopic skin*.
No hand dryness.
Quickly removes grease.
Rinses off completely.
Recommended for baby dishes, bottles, nipples, toys (0+). Suitable for pet dishes.
Gentle hypoallergenic scent of sweet almond.
Fit for houses with septic tanks.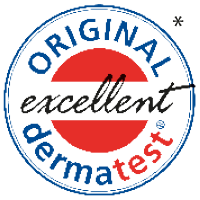 *Dermatologically tested, has an Excellent-graded certificate for atopic skin from the international scientific research institute Dermatest Gbmh (Germany).
Shelf life: 24 months from the production date.
Made for JSC Faberlic, located at 4, Nikolopolskaya str., Moscow, Russia.
Made in:: Russia
more than 30% aqua, 5-15% coconut oil fatty alcohol sodium alkylethoxysulphate, less than 5%: coconut oil-based non-ionic surfactant complex, coconut oil betaine amydoproyl, starch and coconut oil-based cocoglucosyde, copolymer, sodium chloride, almond oil, tocopherol (vitamin E), hypoallergenic fragrance, preserving agent, citric acid.
Eco-friendly composition:
Biodegradable surfactant complex based on plant components effectively wets stained surfaces, easily removes grease and other dirt, rinses off completely.
Almond oil softens skin, helps strengthen nails.
Vitamin Е (tocopherol) fights flakiness and dryness, helps restore skin.
Organic copolymer and kitchen salt build comfortable viscosity and creamy texture of the product.
Citric acid (organic acid) balances skin-friendly pH level.
Hypoallergenic fragrance composition adds a gentle almond scent, is allergen-free.
Biodegradable preserving agent prevents growth of malignant bacteria in the product within its shelf life.
In concentrated form: to remove grease or hard-on stains, apply a small amount of the product onto a sponge and wash the dishes, then rinse off thoroughly.
For soaking: dissolve 2 ml of the concentrated dishwashing liquid in 5 litres of water and leave the dishes soak in the solution, then wash them with a sponge and rinse.
In diluted form: the dishwashing liquid may be dissolved in boiled water in ratio 1:1 to 1:3.
Attention! Not for use in dishwashers.
Precautions
Keep away from children. Use as directed only. Avoid contact with eyes. If in eyes, rinse them immediately with water.
Storage conditions
Keep in a dry place at the temperature from +5 °С to +25 °С.
User
Recommended

(736827731)


Liliya G.

Уфа

07.11.2023


Бальзам прекрасный! Хорошо справляется, отмывает даже очень жирную посуду, хорошо смывается! Запах приятный!Развожу водой в отдельный флакон, так экономнее! Не сушит кожу рук! Рекомендую!

(736501564)


Rufiya C.

Алматы

06.11.2023


Очень понравился запах! Руки после него, как после крема. Отмывает очень хорошо! Благодарю!

(722278834)


Irina V.

Витебск г.

13.06.2023


Протестировала я сегодня гель,очень понравился,отмывает до скрипа посуду,с жирной сковородкой справился на ура. Хорошо и быстро смывается,аромат приятный сливочно-миндальный при использовании,но на посуде не остаётся, приятен для рук,кожу не сушит. Будет ещё одним любимчиком у меня на кухне. Я развожу 1:1.

(736550205)


Ekaterina K.

Омск

18.05.2023


Понравилось данное средство! Хорошо отмывает жир, посуда после мытья не имеет лишнего запаха от средства!

(735582477)


Kuralai O.

Сатпаев

28.03.2023


Супер

(735337953)


Sulhiya D.

Отрадное

08.03.2023


мне так понравилось этот средства тепер буду пакупат всегда

(735321912)


Anna K.

Аксай

22.02.2023


Хорошее средство для мытья посуды, приятный запах. На отлично отмывает жирную посуду👍👍👍

(709203814)


Elena P.

Bakı

30.11.2022


Любимое средство,достаточно густое,прекрасно пенится,хорошо отмывает с посуды жир и другие загрязнения,легко смывается,не сушит кожу рук.Пользуюсь на постоянной основе и остаюсь довольна этим бальзамом.

(733196963)


Viktoriya H.

Жлобин г.

06.10.2022


Очень хорошо моет посуду.

(711693523)


Anna R.

Петрозаводск

15.07.2022


Скажите, пожалуйста, можно ли этим средством мыть фрукты и овощи? Все предыдущие версии средств для мытья посуды для этого подходили. Вы про них так и пишете в аннотации: Подходит для очищения овощей и фруктов с кожурой или плотной кожицей от воска, парафина, остатков земли и удобрений. А в этом (и других новых) такого пункта нет. Спасибо.

(724326320)


Vyacheslav S.

Самара

15.07.2022


вся серия для мыть посуды, отличная.

(712277617)


Elena K.

Пенза

15.07.2022


Очень нравится этот бальзам! Запах, консистенция, состав очень нравятся! Рекомендую!

(711693523)


Anna R.

Петрозаводск

15.07.2022


Скажите, пожалуйста, можно ли этим средством мыть фрукты и овощи? Все предыдущие версии средств для мытья посуды для этого подходили. Вы про них так и пишете в аннотации: Подходит для очищения овощей и фруктов с кожурой или плотной кожицей от воска, парафина, остатков земли и удобрений. А в этом (и других новых) такого пункта нет. Спасибо.

(731924612)


Nansi H.

Нальчик

15.07.2022


Отлично до скрипа отмывает посуду, не сушит кожу рук, я очень довольна, советую. Расходуется мизер, я разбавляю водой.

(714714298)


Natal'Ya P.

Гродно г.

15.07.2022


Очень нравится, брала до этого клубнику, тоже хороший гель, но этот лучше
Results 1: 15 of 25