Weight:
321 g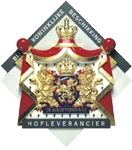 Home Gnome Greenly All-in-1 Dishwasher BioPods for shining dishes!
The special biomineral formula adds shine and completely removes grease, burnt-on residue, sauces, and traces of tea, even in the hardest water.
The biopods do not require additional use of salt or rinse aid. Useful water-degradable protective cover.
The mineral supplement creates conditions for efficient removal of dirt at any temperature, in any washing cycle, or for any hardness of water.
The active water softening system allows to efficiently remove hardened dirt. Biopods protect your dishwasher from limescale and calc and are recommended for use in regions with extra-hard tap water.
Organic functional additives enhance cleaning powers at low temperatures, help remove traces of tea and coffee, protect silver and silver-alloy items, grant crystal shine to glassware, and prevent streaks and corrosion of metal elements.
The bioenzyme multi-supplement perfectly handles any dirt, grease, or starch, hardened food residue and burnt food.
Great results even in hard water!
Biomineral water-softening formula.
Efficient removal by the supplement of large-scale grease, sauce residue, traces of tea, coffee, and lipstick, burnt residue.
Shining, sparkling and streak-free glass.
Contain active oxygen, an ingredient that helps remove bacteria (for best results, use at high temperatures).
Fragrance-, colorant-, phosphate-, and preservative-free.
Do not require additional use of salt or rinse aid.
Protect dishwashers from limescale and calc.
This product meets the Royal Quality Standard. Manufactured by Senzora B.V., the company whose professional skills and competence are officially recognized and approved by the Netherlands Royal Court.
Shelf life: 24 months from the manufacture date (see the packaging).
Made for JSC Faberlic, located at 4, Nikolopolskaya str., Moscow, Russia.
Made in:: Netherlands
Sodium Citrate (15%–30%), Sodium Carbonate, Oxygen Bleach (5%–15%), Sodium Silicate (<5%), Organic Polymer, Methylglycine Diacetic Acid Sodium Salt, Etidronic Acid Sodium Salt, Nonionic Surfactants, Bleaching Activator, Antiresorbent, Enzyme Supplement (Subtilisin and Amylase).
Home Gnome Greenly All-in-1 Dishwasher BioPods contain water softeners and rinsing aids. No additional cleaning products are required.
The pods are wrapped in water-soluble film. When handling, make sure your hands are dry. Do not open the pods or remove the film.
Remove the pod's protective wrapping. Place it in your dishwasher's dispenser drawer, set your dishwasher's preferences, and run it.
When used in extra hard water, you may want to add dishwasher salt. To save money and help prevent unnecessary waste, run the dishwater only when it's fully loaded using no more than 1 pod.
Warning:
Use only as directed!
CAUTION: May cause eye irritation. When in eyes, gently rinse with water for several minutes. Important: Thoroughly wash your hands after use. Warning: If you wear contact lenses, remove them and flush your eyes with water. If irritation proceeds, seek medical advice immediately and show this container or label.
Do not use for washing products made of bones, wood, aluminum, plastic, or other products that cannot withstand temperatures exceeding 70 °C (160 °F). Do not wash glued dishes or any dishes that are not labeled as dishwasher safe.
Storage: Keep in a dry place, away from direct sunlight, at temperatures from 5 °C to 25 °C (40 °F to 75 °F). Do not store together with any foods or flammables. Keep away from children and pets.


User
Recommended

(820200238)


Svetlana V.

Лобня

13.11.2023


Очень довольно. Пользуюсь этим средством как только они появились в продаже. Рекомендую к покупке.

(737139399)


Inna L.

Пинск г.

26.10.2023


Капсулы просто супер. Лучшие из всего, что я использовала. Один раз попробовала, теперь заказываю постоянно

(723673617)


Yulya K.

Бирск

19.10.2023


очень классные,для жесткой воды идеально,и нет химозного запаха,налет не оставляют

(711181341)


Natal'Ya M.

Речица г.

19.09.2023


Редко оставляю отзывы! Но эти капсулы просто супер! Наверное лучшие из всего что я пробовала. Вода у нас жесткая. Справляются прекрасно и состав био. Для меня это важно.

(719758522)


Anastasiya R.

Алматы

11.06.2023


Очень хорошие капсулы, хорошо отмываются, не оставляют разводов и посторонних запахов.

(2566859)


Ekaterine G.

Telavi

05.06.2023


საუკეთესოა. ჩემი მარჯვენა ხელია. ყოველთვის მშვიდად ვარ რეცხვის ხარისხზე. დიდი რეკომენდაცია.

(706005149)


Ol'Ga S.

Мамоново

03.06.2023


теперь, опробовав таблетки,могу смело написать свой отзыв.Я в восторге! нет липкости,нет разводов,всё отмылось,нет химозного запаха.Много испробовала и финиш,и био Мио,и Фери,и Фаберлик дом...но эти самые лучшие!

(733643491)


Anna R.

Партизанск

17.05.2023


Капсулы хорошие, в разы лучше, чем из серии Дом (у меня те не отмывают белый налет с белых кружек, например). Но срок годности у купленных в мае 2023 - до января 2024, имейте ввиду. Видно поэтому они и появились в общем доступе, а то было не урвать))

(711853534)


Natal'Ya M.

Железнодорожный

15.05.2023


капсулы-просто космос!!!

(733197988)


Anastasiya I.

Саяногорск

30.11.2022


Я в восторге! Отмывают отлично! Долго решалась! Попробовала. Теперь с чистой совестью рекомендую!!!

(705740526)


Ekaterina S.

Алушта

15.07.2022


Обычно не пишу отзывов. Но тут молчать просто невозможно! Я в восторге от этих капсул! Перепробовала разные экологичные бренды, но часто качество мытья оставляло желать лучшего. А эти капсулы на 5+ справляются даже с очень загрязненной посудой. Я осталась довольна покупкой на все 100!

(723606507)


Lidiya K.

Таганрог

15.07.2022


Посудомойки у меня нет.Но, растворяю таблетку в бутылку с горячей водой и пошла душа гулять! Чищу все поверхности на кухне,микроволновку,печь,шкафы,это просто прелесть,лайфак от меня!

(20533299)


Nataliya B.

Вишневое

15.07.2022


Биокапсулы отличные. Запаха нет, отмывают отлично.

(731534384)


Kseniya M.

Сыктывкар

15.07.2022


посуда блестит , запаха нет, и плюс оболочку снимать не надо. Понравились очень)

(726764554)


Mariya P.

Данков

15.07.2022


Супер!!!!! Лучшие из лучших, всем рекомендую! Посуда сверкает, столовые приборы светятся)) Отмывает бокалы от сильного чайного и кофейного налёта. Сильные загрязнения устраняются без проблем! Никакого налёта, пятен и т.п. Сама посудомойка засияла изнутри - была удивлена! Другие средства для посудомойки теперь не хочу покупать, только эти капсулы. Восторг!
Results 1: 15 of 45