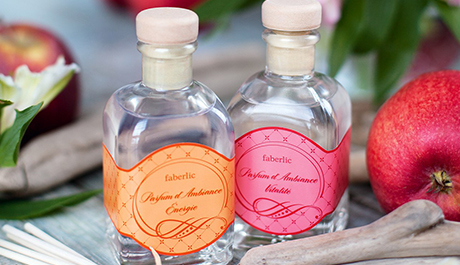 A diffusor is a convenient and effective thing. The right fragrance in the right place can help you deal with fatigue and set your mind on little everyday feats.
Citrusy ÉNERGIE with notes of jasmine lifts your mood. Try keeping it in the kitchen, to make your daily cooking easier, and also in the dining room – for appetite – and even on your work desk, to get more done and minimize distraction.
Fruity VITALITÉ supports your inner balance when you're at the end of your strength and a swarm of built-up problems is preventing sleep. The soft harmony of apple, mango and violet gets your thoughts in order. Use it in your bedroom or children's bedrooms, and also in the living room, where visiting friends or colleagues will be.
And don't forget about a gentle aqueous air freshener – the finishing touch on your portrait of a harmonious home. There will be less dust and more pleasant impressions!