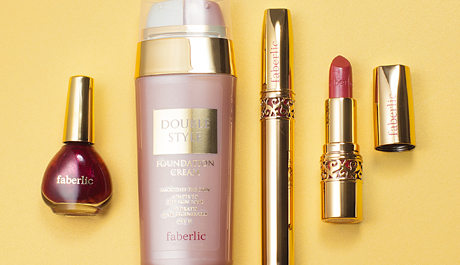 1. Cleanse your skin.

Before applying make-up make sure there are no signs of flaking or dryness on your skin. Foundation will emphasize these imperfections. Use cleansing strips, scrub or steam bath to remove them.
2. Keep the base in mind!

Apply a thin layer all over your face or, if you are just discovering the benefits of a make-up base, to the T-zone: ridge and wings of your nose, chin and forehead.
3. Blend thoroughly.

The thicker is the coverage, the less it stays on your skin. Apply your foundation, BB-cream and concealer the way that leaves your skin covered with a thin semi-transparent layer. Use a sponge or special brush to distribute the product evenly and hide the edges of application.
4. Set with powder.

No matter whether you prefer a compact or a loose powder, better opt for a soft fluffy brush. Thoroughly swirl the powder over your nose, forehead and chin in circled motions directed outwards.