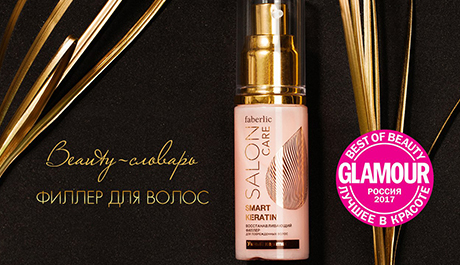 Filler is a term that comes from salon care, and means a product that literally performs a filling action. Fillers aren't only subcutaneous anti-aging injections, there are also fillers for hair – they restore hair's structure from the inside and improve the quality of each strand, giving your locks strength and shine.
Hair filler with keratin acts on weakened areas – it detects problem areas and fills them, makes hair smooth and durable, and reduces fragility. The result: a silky wave of soft, supple hair! For damaged locks, fillers are a true salvation. They act quickly, systematically, and noticeably.
Fillers can be used in different ways – apply them along the whole length of hair before styling or on split ends during the day. You can also add 2-3 drops of product to your shampoo or hair mask to enhance their effects.