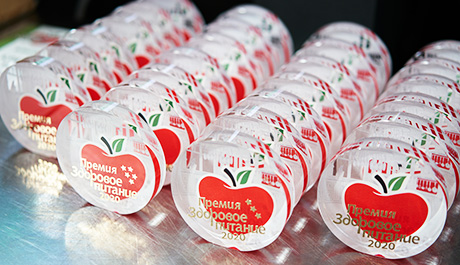 On August 8, winners of the annual Healthy Eating award, held as part of the Food Festival at the DEPO FoodMall, were awarded in a ceremony.
Our company has once again proven the high quality of its products, winning Best Trademark in the Protein Bars category for our Protein Premium Bar line.
An expert jury evaluated the ingredients in the nominees' products, the quality of the packaging, and the innovativeness of the products. 30 companies were represented, and the best were chosen as winners.
"The pace of modern life requires us to make quick decisions, including where nutrition is concerned, so it is important to have a hearty and convenient snack on hand. And we were able to prove that healthy can be delicious. I would like to thank the award jury for appreciating our work", said Yulia Trat, Brand Director of Faberlic's wellness products category.