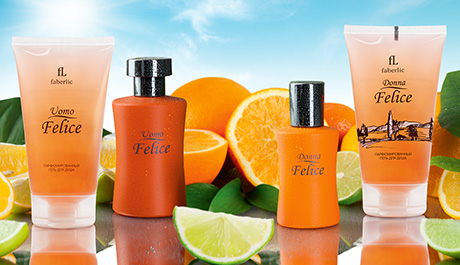 Question: What are paired fragrances, and when did they appear?
The Expert's Answer: The tradition of creating "his" and "hers" fragrances is not very old. Calvin Klein, more well-known as a clothing designer, was the first to experiment with this idea in 1985. Klein created the women's fragrance Obsession, then added some masculine notes and released a second version.
To the surprise of his contemporaries, the well-loved masculine components blended seamlessly into this composition designed for women. And so, the world's first paired fragrance was born.
Compositions for two are alike, like spouses who have been married for many years. But at the same time, both express either male or female. They are close, but not identical, similar, but not twins. They're just good together.
Perfumers make a grand romantic gesture when making twin fragrances: giving lovers a chance to remind themselves of each other, especially during long periods of separation. If two people are close, and both are partial to perfume, their fragrances will unite into a third, just as close to both. Tender feelings reign supreme: paired fragrances show the world your touching and unbreakable togetherness!
Faberlic's paired fragrances Incognito, Vlublen и Vlublena, Donna и Uomo Felice nurture your sincere love. They are all designed for loyal fans of romance, faithful spouses, and tender lovers..