Motion and drive: new Cruiser Extreme products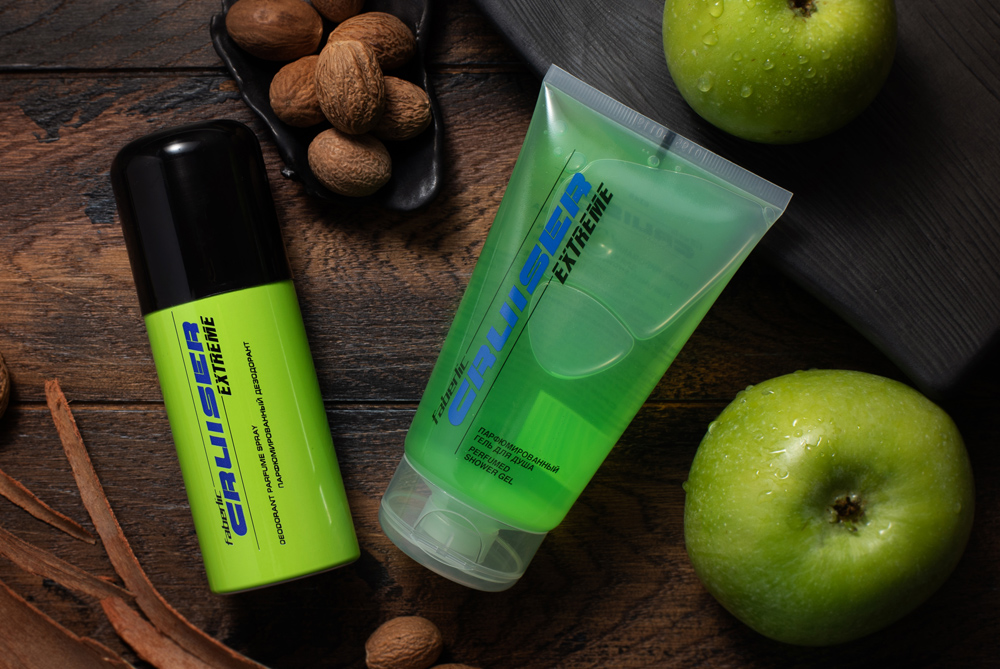 All of life is a march towards a goal, one long route, filled with more obstacles than there are cozy oases for relaxing. We have no time to regret the past—it's time to charge forward, leaving all your doubts, mistakes, and rivals behind! Cruiser Extreme is an energetic fragrance for men who are ready for real trial by fire.
The woody-fruity, spicy fragrance opens up with cheerful notes of lemon and grapefruit. Nutmeg and green apple are at the core of the fragrance, and the trail is built on a foundation of inviting sandalwood, sparkling vetiver, and tart cedar, full of real breathtaking drive! Complement it with perfumed cosmetics and enjoy the scent even longer.
Perfumed shower gel (8346) intensively and gently cleanses, leaving a subtle woody fragrance on your skin. Spray deodorant (3611) will extend and enhance your favourite fragrance. Order both products at once before April 28 to get a discount on both.