How to pay for an order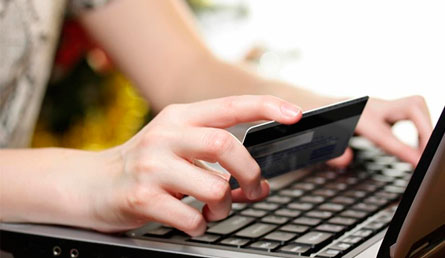 Personal account - a Representative's virtual wallet filled with funds that may be used to pay for orders. The funds' keeping time is unlimited.
Orders may be paid via the personal account only. To check your personal account details, enter your profile and click "My Account":


You'll see the dialog box shown below: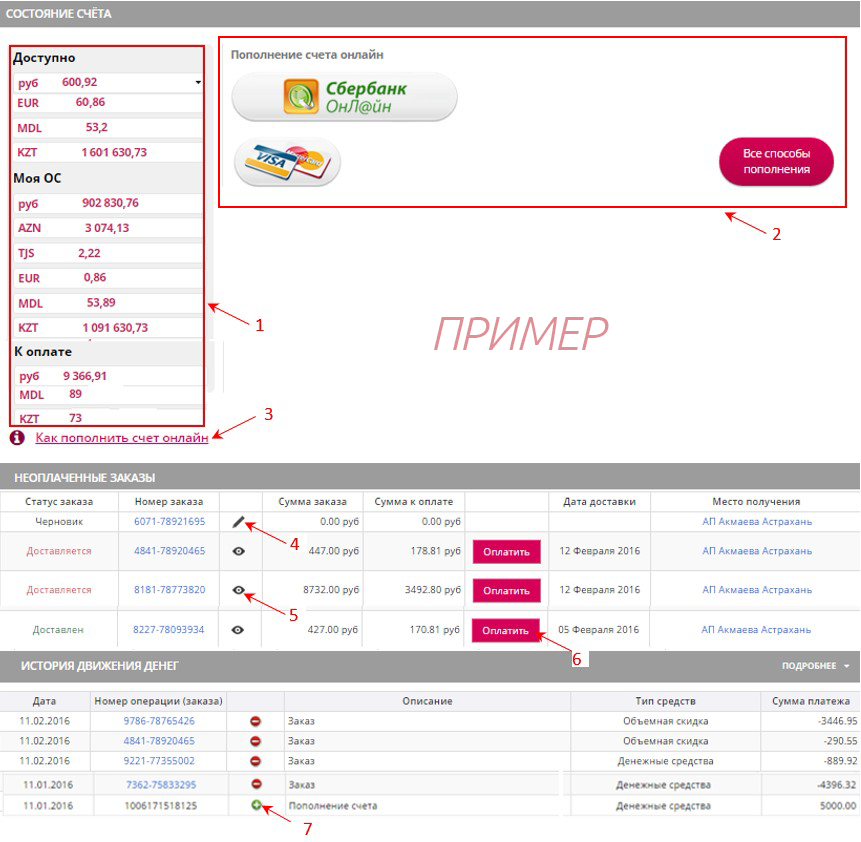 For your convenience, "Account Details" contain information about your personal account with a breakdown by currencies (1):
"Sum Available" shows the sums currently available;
"My VD" shows volume discounts;
"Amount Payable" shows the price of unpaid orders.
Press button next to the available sum to find out how your Personal Account was replenished: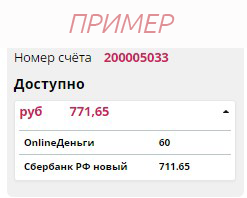 If you place orders in different currencies, sections "My VD" and "Amount Payable" will show the relevant breakdown.
If you are going to make an order in the currency that differs from your national one, please replenish your account with a sum denominated in the respective currency and sufficient for your order.
Unpaid orders
This section contains important information about unpaid orders, such as number, status, price etc. In addition to that, you can do the following here:
View the order card with the help of button 5;
Update the order using button 4;
Pay for the order by pressing button 6.
Cash flow history
Cash flow data comprises the following:
Order date;
Transaction (order) number;
Transaction type: - funds spent, - funds credited to account;
Transaction details: order, account replenishment or claim;
Type of funds: cash or volume discount;
Payment amount.
Replenishing the account online (2)
This block lists the most popular ways to replenish one's account online.
After pressing "All Replenishment Types", you'll find information about the currently available ways to replenish your Personal Account.