Cleanliness and comfort: new product in catalogue №6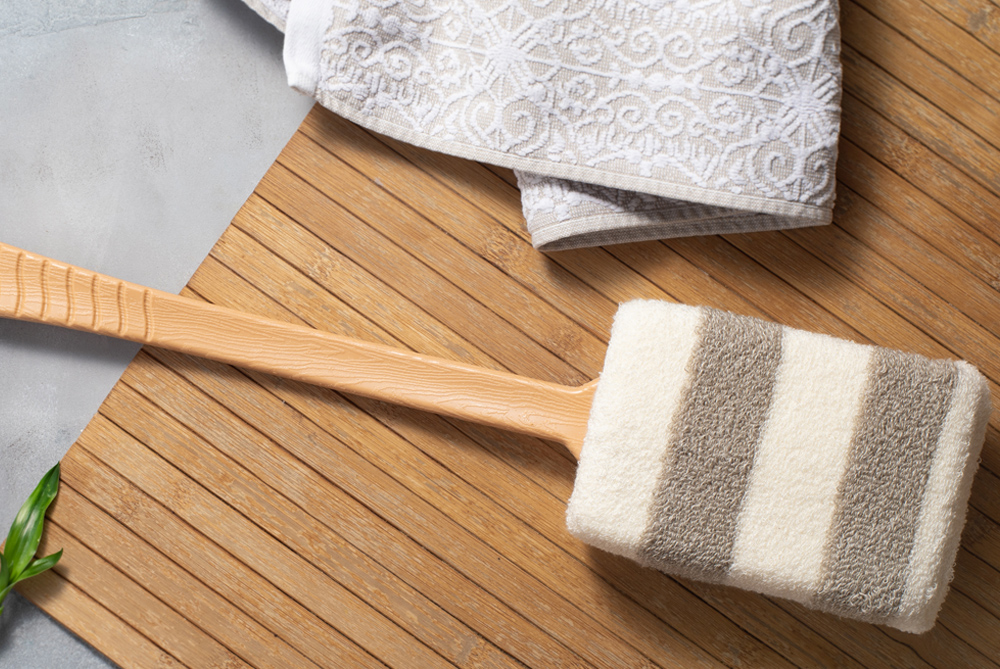 Spend more time in the bathroom! This is a place of total purification where you can get rid of fatigue and heavy thoughts, calmly reflect on the day, or get ready for new changes. Our bath accessories will make these moments even more pleasant! Treat yourself with a massage, peel, or a cloud of airy foam, and the last memories of your troubles will vanish.
The bamboo loofah (11768) on а long handle is a godsend for all fans of bath treatments. The organic material with natural antibacterial properties cleanses delicately and deeply, removing dead skin cells, excess oil, and street dust while massaging and improving blood circulation and metabolism. The washcloth is suitable for light home peeling—it does not damage your skin. The long plastic handle helps massage your shoulders and back, won't slip out of your hands, can be used with water and soap, does not accumulate dirt, and dries quickly.
Do you still have empty space in the bathroom? We know what to fill it with. This new product is already in the Faberlic catalogue!