Trendy accents: new products in catalogue №6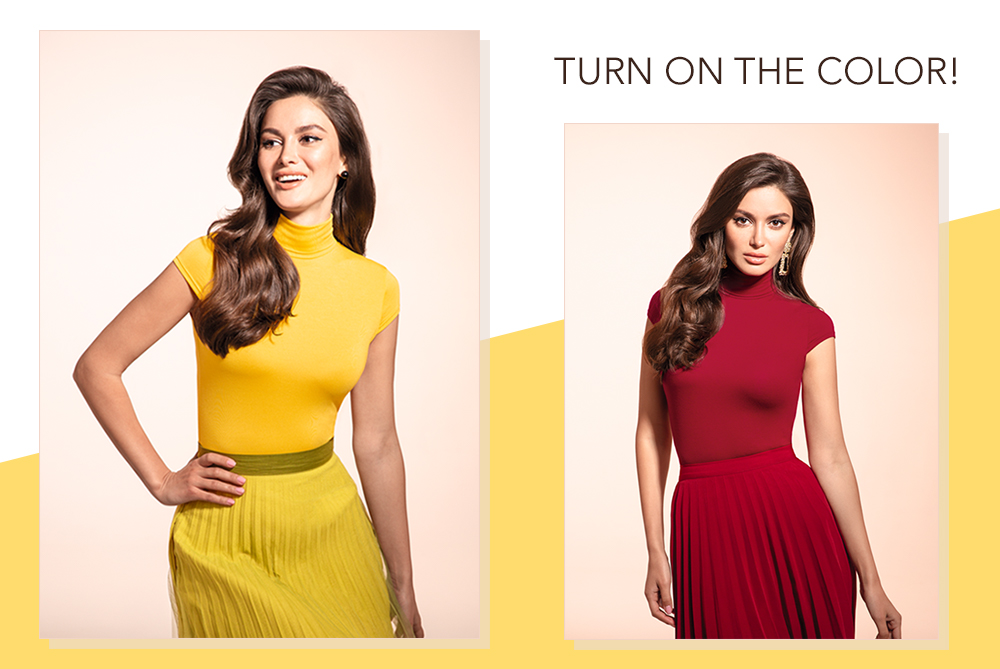 A good wardrobe is made up of clothes that can be combined in as many ways as possible. And there's no need to have only monochrome pieces, because spots of colour are important for balance, too! They direct your mood and set the day's rhythm with a stylish accent. These new products in the Faberlic catalogue are just the thing!
These short sleeve turtlenecks are made of soft viscose jersey that comfortably fits to your body, is breathable, and perfectly retains its shape. An elegant sleeve covers the upper part of your arm, and the high collar almost completely hides your neck and corrects the proportions of a rectangular figure, shifting the emphasis from your waist to your shoulders. Can be combined not only with jackets: the turtleneck can be paired with a coat, shirt, or even a blouse. Great for wearing with tight-fitting jersey cardigans and business-style sheath dresses.
Eight shades from black to bright yellow will complement your everyday palette! Try them on, find fresh solutions, and do some fashion experiments: Faberlic turtlenecks are always at affordable prices.