AUTUMN TIME. MEET A NEW CLOTHING COLLECTION!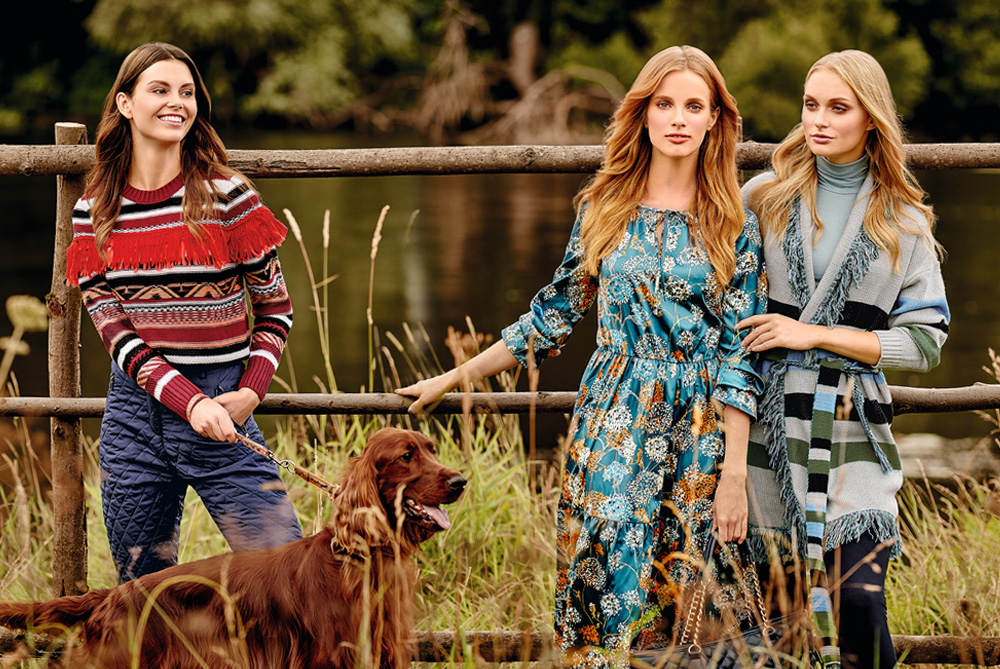 Changing seasons dictate the classic practical autumn rules, and capricious fashion calls for creative solutions. The trendy look is free and bold, but created from functional pieces - each of which has its own flourish. The Autumn Picnic collection prepares ready-made ideas for relaxing stylishly outdoors, and that's not all.
Long dresses with flounces and floral prints, a jumper with fringe or faux fur pockets, a cardigan with stripes in the colours of earth and sky – try on a model that's perfect for dreaming on cool autumn evenings. In the new collection we combine clear-cut geometry with countryside comfort, and feminine silhouettes are complemented by whimsical sequins.
Going to spend all day outdoors? Choose insulated quilted pants, skirts and coats. Love loose and comfortable clothes? The jumper with braiding is for you! Let yourself enjoy walks and trips, and let each day of this new autumn be romantic and memorable.