YOUR MAKEUP, YOUR RULES! NEW IN THE SKYLINE SERIES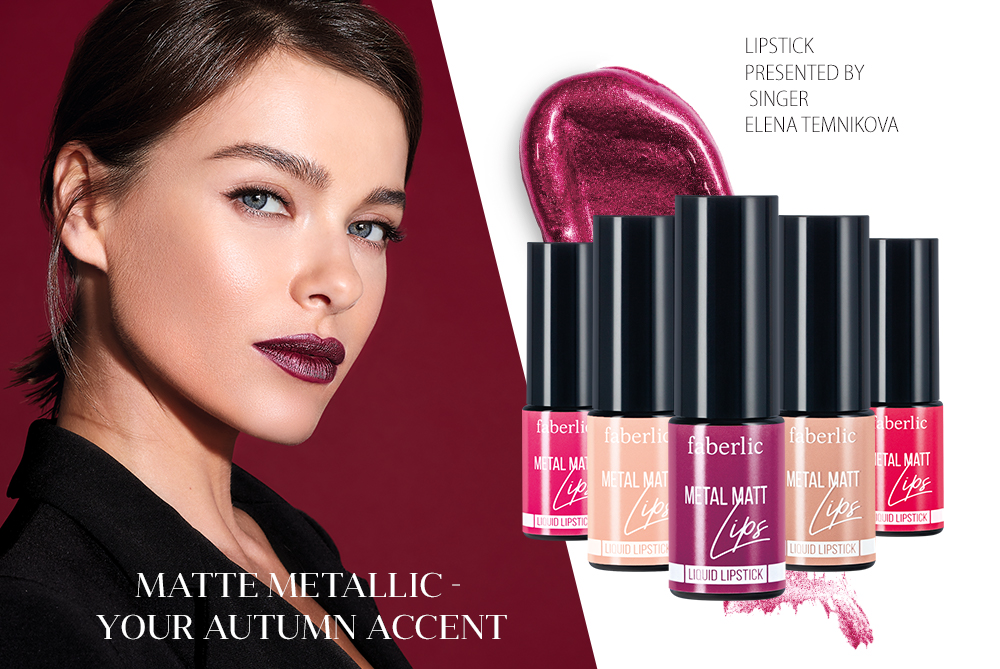 How do you find a balance between fashion and individuality? Mix trendy solutions with classic ones, emphasize the natural colours of your eyes and skin, and also experiment with new products! Look for deep colours and airy textures in the SkyLine collection – a series of cutting-edge makeup presented by singer Elena Temnikova.
Metal Matt Liquid Lipstick is a product with a creamy texture and rich shimmer. Gives your lips deep colour with a metallic shine and creates an even contour, but does not dry or leave your lips feeling sticky. 
Choose Clear Gloss from the Glossy Volume line (41000) for light everyday makeup or to add intense glossy shine to evening lipstick, and seductive volume to your lips. The applicator follows the shape of your lips, making application quick and accurate. 
Use Brow Pensil every day to correct your brow shape while keeping them natural-looking! The palette features three natural shades, and each pencil has a built-in brush-comb.