THE RETINOL EFFECT: NEW PRODUCT IN CATALOGUE NO. 15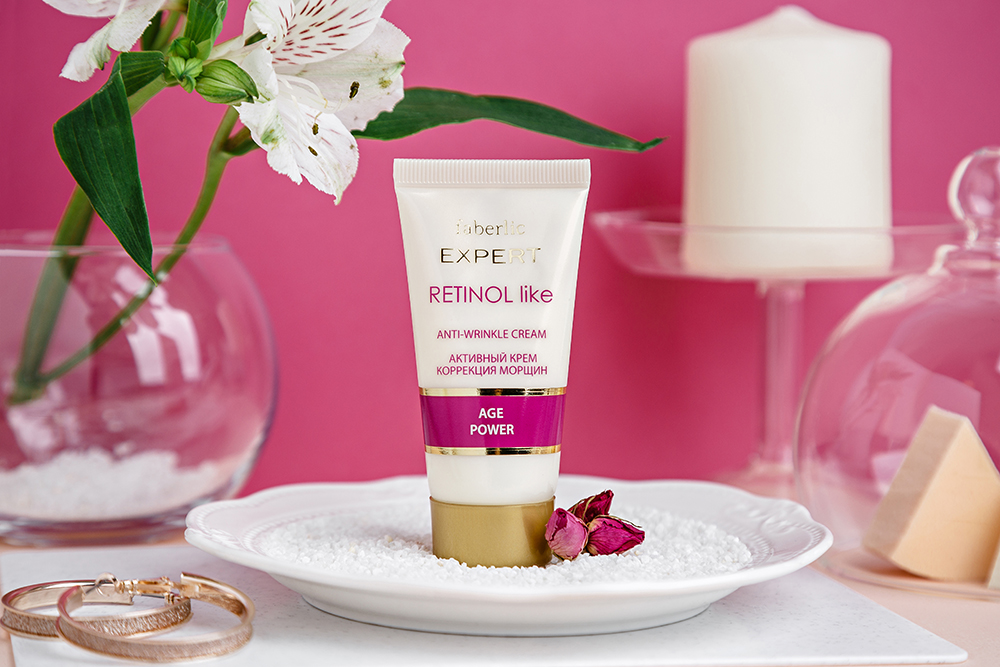 Vitamin A, or retinol, is one of the most effective anti-aging substances. It helps to smooth out surface wrinkles, but often causes side effects like dryness and peeling. In the Faberlic laboratory we have created a cream that is identical to retinol, but does not irritate sensitive skin! Try Retinol Like from the Expert series.
Active Face Retinol Like Anti-Wrinkle cream (1215) with extract of Aroleat Samphira blue algae makes wrinkles less noticeable, smoothes skin texture and skin tone, and prevents inflammation and irritation. Get the retinol effect without side effects – a solution for all skin types, including dry and sensitive!
After 28 days of use, skin is 47% smoother and wrinkle depth is reduced by 21%. Order this new product at a special price in catalogue No. 15.