STYLISH CHARACTER: NEW PRODUCTS IN CATALOGUE NO. 15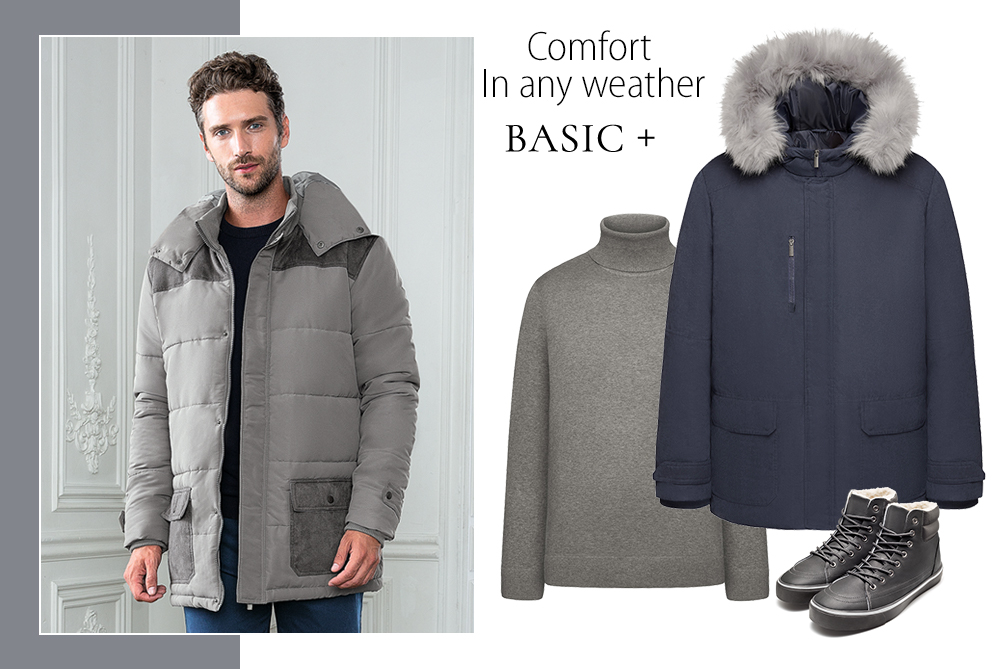 A men's coat is the height of practicality. It protects against rain, wind, and street dust. And if you manage to make it not only functional, but also stylish, then this piece will stay in wardrobes for many seasons! Autumn has arrived with a Basic mood. We've restocked our collection of basic clothes with on-trend models for men.
The insulated coat with eco suede or faux fur is just what you need in bad weather. A grey or dark-blue coat can be easily combined with both jeans and formal office trousers.
A bright blue, maroon, or black turtleneck is the height of accessible style, a solo in an energetic urban ensemble. Combine it with a classic blazer!
The pique Polo is a classically masculine wardrobe piece, made of soft, breathable jersey. Change colours and enjoy the comfort every day!
The knit jumper in a rich hue is indispensable in the office - it complements white shirts, but adds a bright, laid-back tone to your look.
What about shoes? Choose high-top trainers for the first really cold days – they don't fear rain or snow, will provide ankle support, and are adjustable to different foot widths.