COZY AT HOME: NEW PRODUCTS IN CATALOGUE NO. 15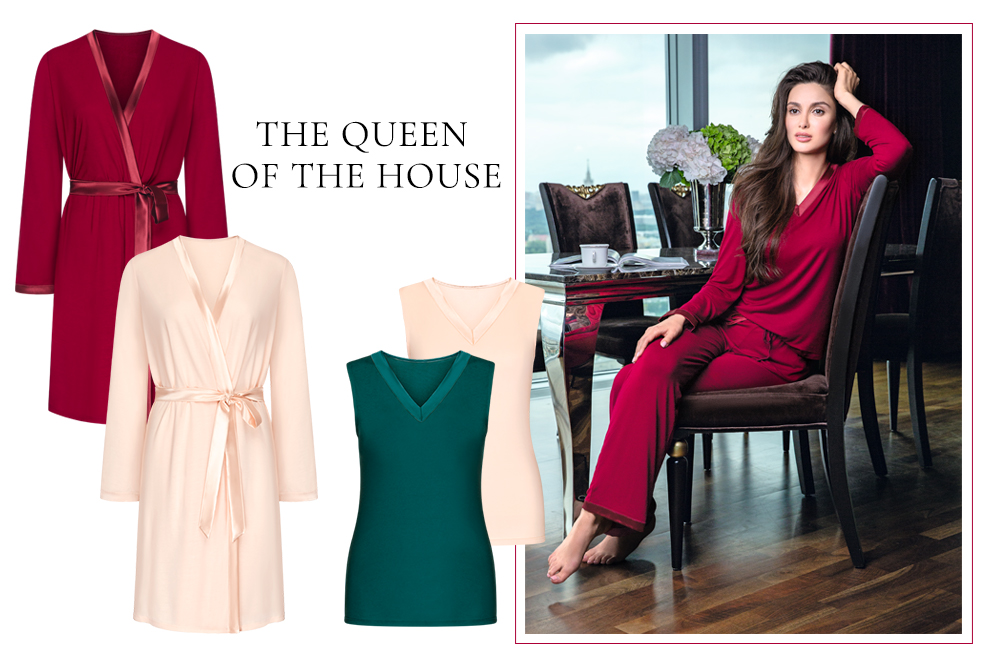 Start the morning with pleasant experiences – we've taken care to make sure your lounge look impeccable! Look for new models made of a lightweight viscose knit in the new Faberlic catalogue.
Deep colours and a soft silky texture, satin trim and a functional fit, comfortable silhouettes and perfect figure-hugging – we've created a collection of loungewear where each model emphasizes femininity. Choose elegant everyday solutions to look brilliant at any time of the day.
Stay home more often – a comfortable and stylish housecoat with satin belt, elegant sleeveless top, light v-neck t-shirt, and long flowing pants are waiting for you. Find your perfect loungewear set and spend more time with those closest to you!