Household – covered! New products in catalogue No.16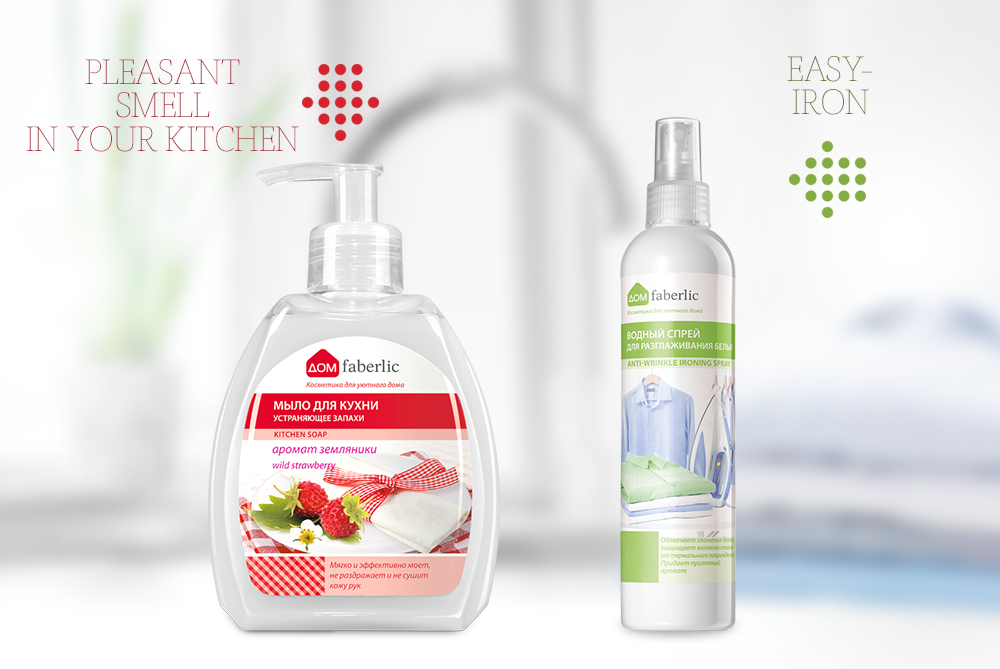 Simplify housework, and create comfort easily and with a smile. We've prepared some practical assistants for you in the Faberlic Home series – try them to get through your household chores twice as fast!
The Anti-Wrinkle Ironing Spray (11285) makes it easier to work with dried or heavily crumpled fabrics, as well as clothes made of dense materials like linen. The product protects the fibers from damage at high temperatures, removes static electricity, and gives clothes a pleasant scent. The spray will help to un-wrinkle light, translucent materials without an iron!
The Odour Eliminating Liquid Kitchen Soap, Strawberry Scent (11213) is a new product in the collection of popular products against persistent kitchen odors. This soap cleans grease and difficult dirt, and completely removes traces of raw meat or fish, garlic, or spices. Can be used for hands, dishes, kitchen utensils, cutting boards, and work surfaces.