Mr. and Mrs. Incognito: paired fragrances from Faberlic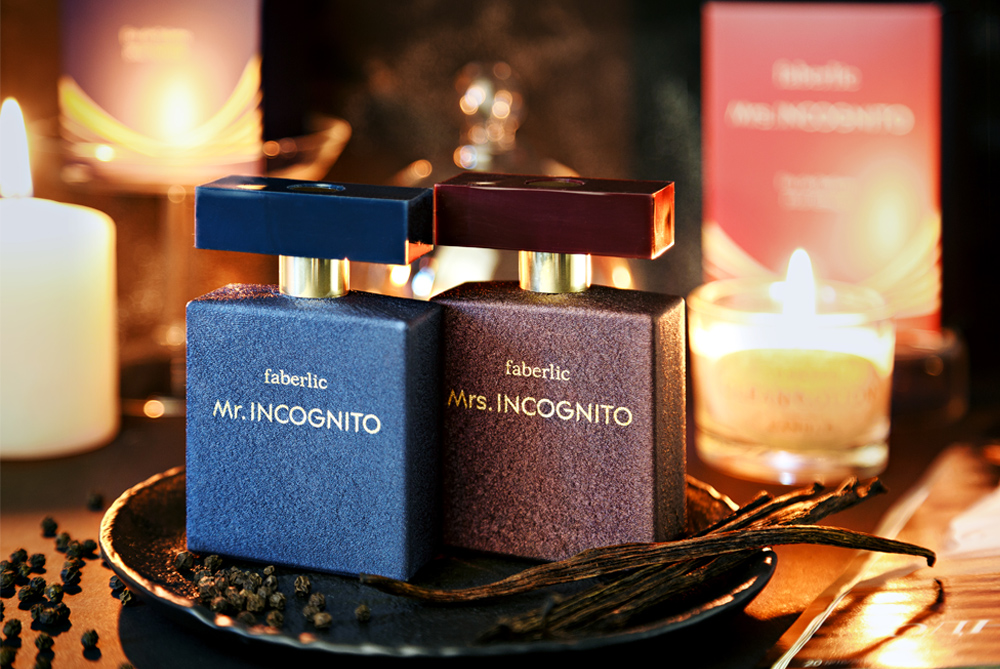 They're together because they can keep secrets. The strength of their love defies convention. They support each other without demanding anything in return. They don't need names because feelings are stronger than words. Meet: Mr. and Mrs. Incognito! These new paired fragrances from the Faberlic collection sound in unison, a symphony of passion and beauty.
Fougere, woody-spicy Mr. Incognito (3249) unfurls with the freshness of lavender and clementine, mesmerizing with a spicy harmony of black pepper, basil, and cedar. But the most persistent notes are patchouli, oak moss, and musk. The fragrance was designed by French perfumer Bertrand Duchaufour.
Floral-fruity, gourmet fragrance Mrs. Incognito (3046) is a sweet and gentle trio of orange, rosewood, and Madagascar vanilla. And white musk and sandalwood create a subtle, seductive afterscent! This fragrance formula was developed exclusively for Faberlic by French perfumer Thomas Fontaine.