Create a festive atmosphere! New products in catalogue №16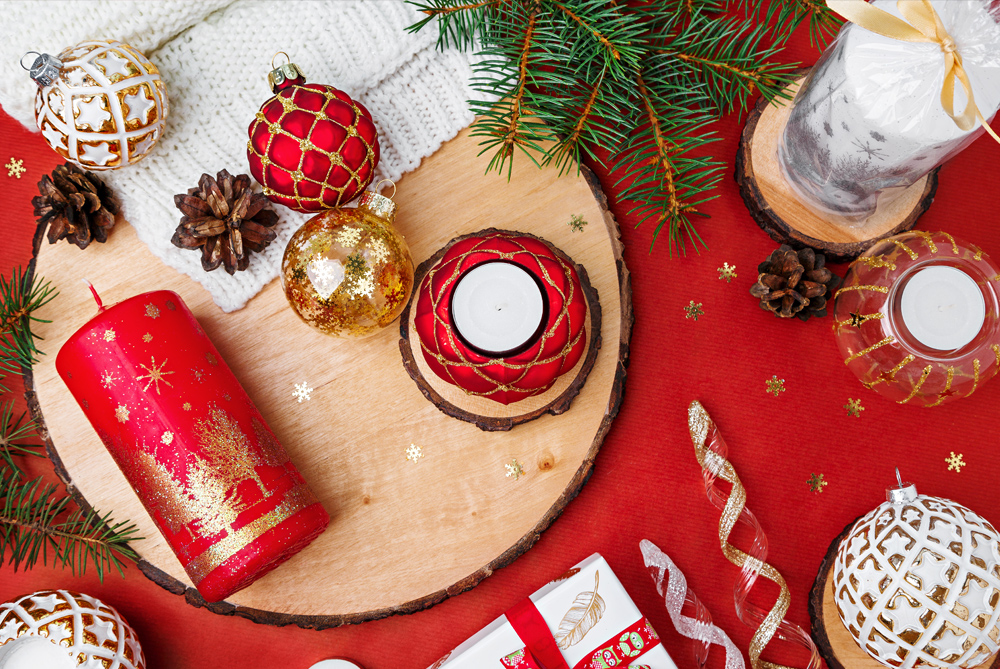 It's the little things that make the holiday! Fill the house with little harbingers of a big celebration and gradually start preparing for the New Year – you'll find charming details for a cozy winter holiday in the Faberlic catalogue. Choose souvenirs, jewelry, and interior decor – gifts for yourself and your loved ones.
Glass stickers can be used at home or in the office, on windows, mirrors, or any glass surfaces. Classic New Year's characters will provide a fairy-tale mood! Store these accessories correctly, and they will last for years.
The symbol of the year is the mischievous little pig, a harbinger of fun-filled events and strong emotions. Make a place for her at home! A glass pendant, soft toy, or fridge magnet will bring you a good mood for the whole year. Meet the patroness of 2019!
Candlesticks are an elegant decoration for your New Year's table. Make real fire as spectacular and safe as possible! Choose an accessory with a soft golden shine.
Tree decorations are the main characters of your festive compositions. There's always a place for them not only on the tree, but also as part of an elegant table setting.