Masterpieces in pencil: new products in catalogue No.16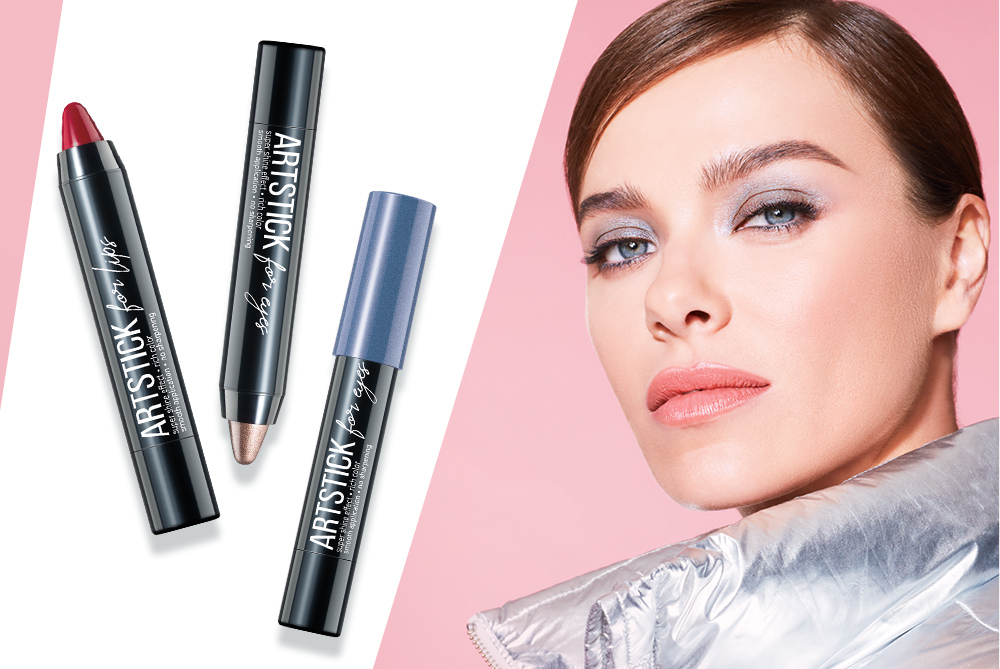 Sticks are compact, convenient, and economical. They don't need sharpening, are easy to use, store, and carry, and you can adjust the color intensity and combine different shades. Take a look at the new products in the SkyLine series: lipsticks and eyeshadows in a convenient pencil format.
Art Stick lipstick pencil will help you create a fashionable wet-lip effect. Goes on quickly and evenly, and the creamy texture is comfortable all day long. Eight rich shades – your everyday palette!
Art Stick eyeshadow pencils won't bleed or crease in your eyelids. They can be used as eyeliner or blended over your whole lid. The product has a soft, blendable texture and a light shimmer – just what you need for a trendy evening look.