Gifts with a winter mood: new products in cat. No.16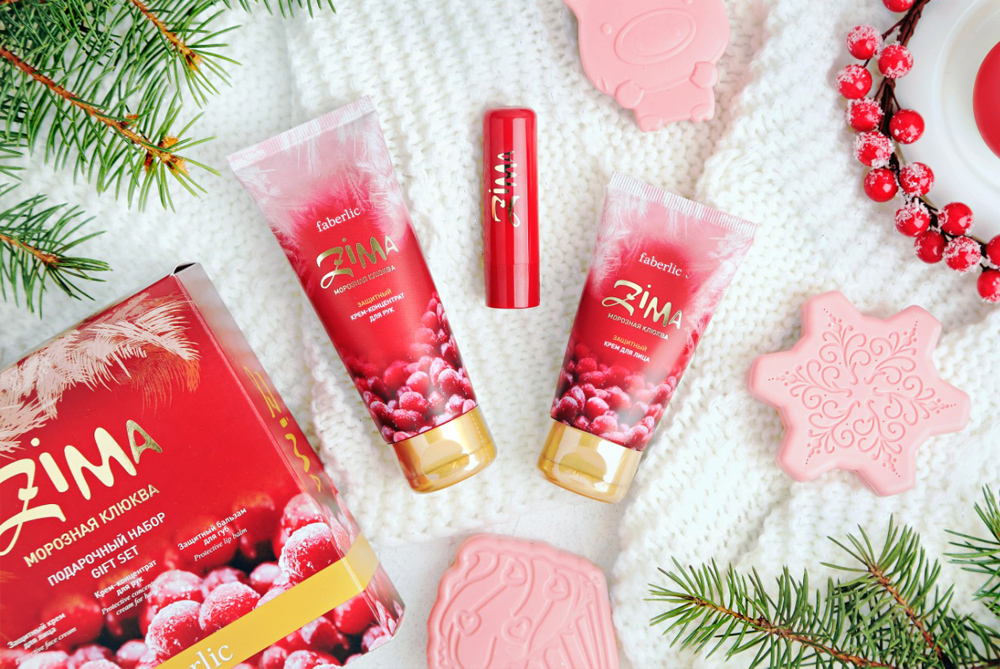 Zima is on its way: the season of care and special protection for your skin against cold and wind is approaching. New products in the winter care series are already in the catalogue – with a fresh design and renewed formulas!
Our winter series with frosty cranberry includes products for complex protection against chapping, peeling, and redness. Raspberry seed oil prevents irritation and cranberry extract softens and strengthens skin. A full charge of vitamins and the invigorating scent of berries – all in the convenient format of a gift set.
The Zima Frosty Cranberry set (0927) includes the three most popular products for daily skin care. Protective lip balm is suitable for adults and children, hand cream concentrate protects skin every day when there are sharp changes in temperature, and the face cream creates an ultra-thin protective layer, preventing peeling. Let walks in the fresh air bring you nothing but joy!
Treat yourself and your loved ones, recharge yourself with a playful holiday mood – order a set for only 299 roubles and complement it with scented bar soap from the Zima series.