Far out! New fragrance from Faberlic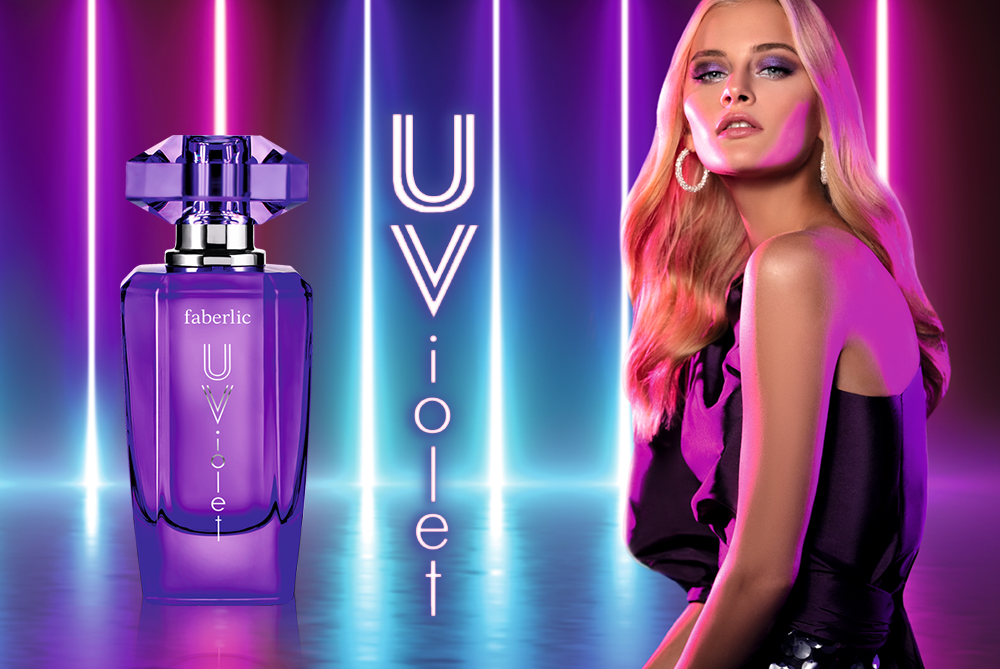 When you want to get off the ground, fly weightlessly, and feel absolute freedom, try taking a look at the world in a new colour! A luxurious violet haze is perfect for a fantastic evening full of incredible events. Meet the new fragrance from Faberlic: rich, fashionable, ultraviolet.
Floral-fruity UViolet (3036) is a subtle harmony of lilac orchid, violet magnolia, and ripe blackberry. The composition begins with a fresh chord of citrus, unfurls with the sweet tones of berries, and leaves a seductive aftertaste of vanilla and amber. This fragrance will be a perfect complement to your evening ensemble to create a fabulous holiday atmosphere – sincere and perfect.
Choose this new product if you want to shine at the New Year's party! This fashionable shade will accentuate a festive night and an ordinary weekday: the freshness will give you energy and a good mood, and the rich sweetness will bring you peace and confidence.