Made for each other: new products in catalogue №17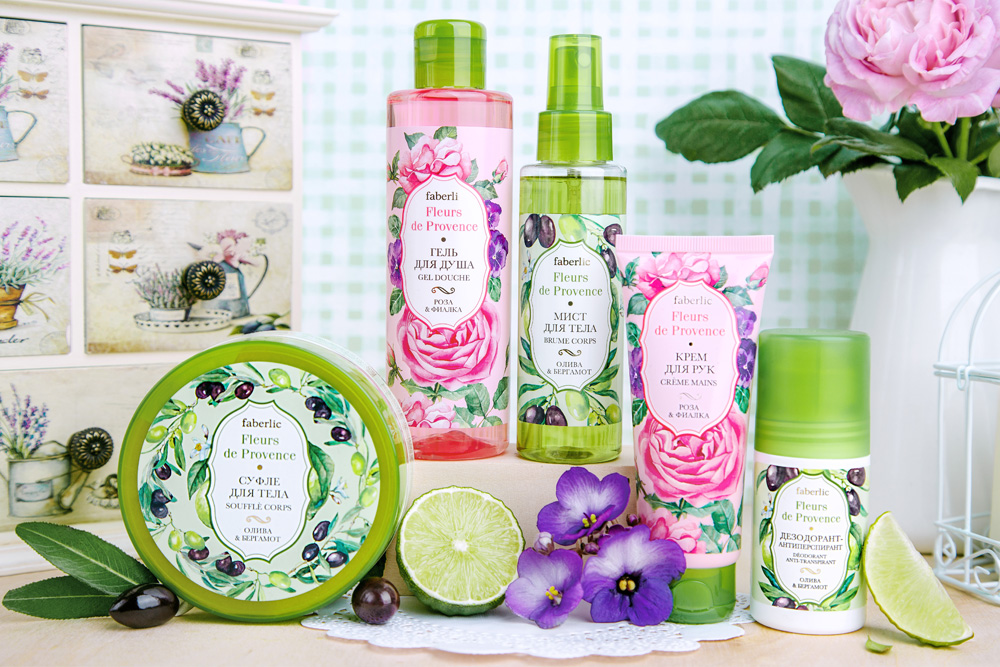 Say hello to the bright mood of Provence: the new products in the Fleurs de Provence series reveal the secrets of femininity and inexhaustible energy!
Rose and Violet is a harmonious combination of tenderness and nobility. The delicate floral fragrance frees you from heavy thoughts, and helps shift you into a romantic mood and feel absolute bliss. The weightless fragrance is royal chic with notes of spring freshness.
Olive and Bergamot is an unusual duo with a bright but sophisticated character. Try it if you long for the exquisite fragrances of natural oils or want to experience perfect freshness all day long! Olive makes the composition rich, and bergamot adds a drop of morning coolness.
Use the body mist throughout the day, the hand cream in the morning and in the evening, and the light soufflé after an evening bath. Hurry and order these new products at the new catalogue price: starting from 79 roubles!