Secrets of the pros: new in the Secret Story series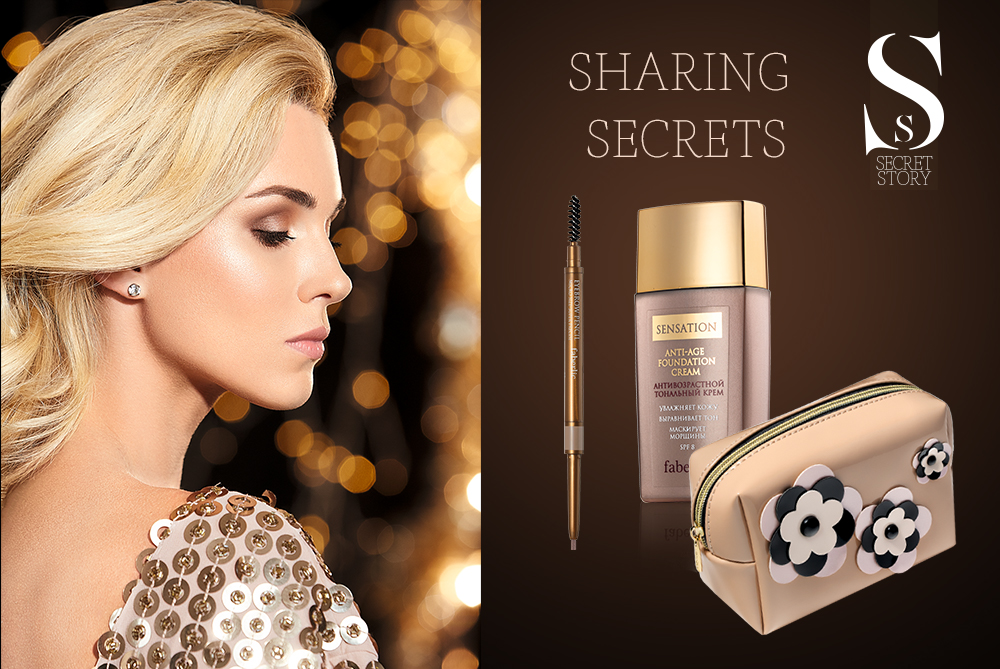 Professional tools, light textures, and multi-purpose products are signs of premium makeup! Look for new products for fast and effective makeup in the Secret Story series. Hurry and try them at a bargain price!
The new eyebrow pencil is two beauty tools in one. The elegant pencil tip is perfect for short strokes that mimic hairs, solid shading, and sharp lines. You don't need to sharpen the core– it stays fine-tipped and extends automatically. The soft brush on the opposite end of the pencil is designed for combing hair and delicate feathering.
Anti-age foundation cream is a sensation in caring makeup. This product evens out skin tone, moisturizes, nourishes, protects against ultraviolet radiation, and minimizes wrinkles. A soft-focus effect gives your skin a natural glow. Grab one of the four shades!
The appliqué cosmetic bag will help you keep your care products and makeup in perfect order! Find the right sized accessory and keep your pencils, lipsticks, shadows, and brushes compact. The inside is lined with easy-care polyester and features elastic pockets.