A Healthy Snack: new products in catalogue №18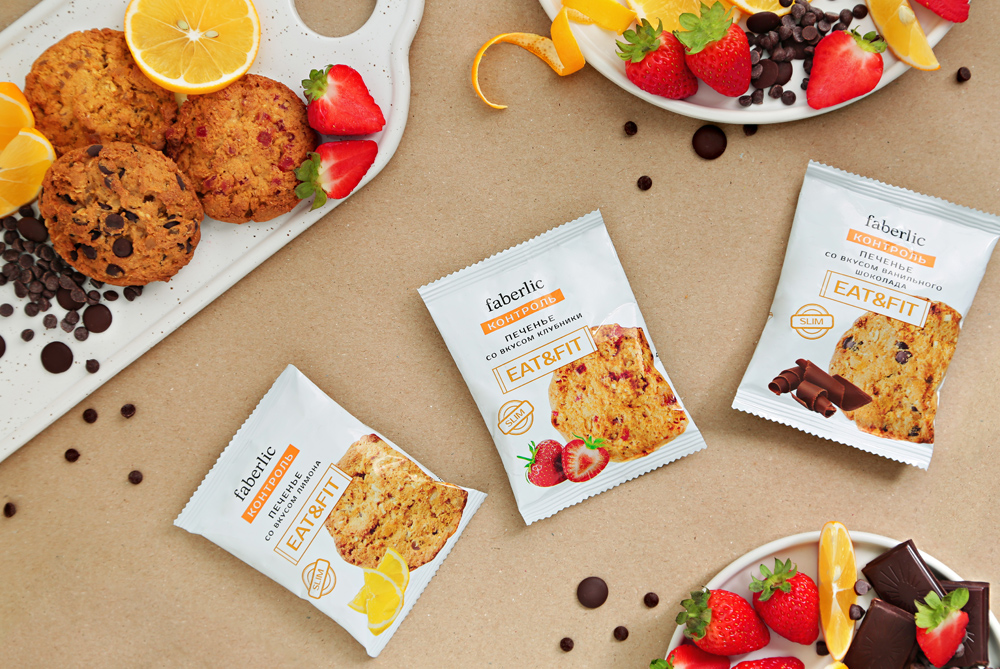 Want to have a cup of coffee with some delicious cookies after lunch? Indulge yourself in a little delight, even if you are a stickler for proper nutrition! Keep a sweet sugar-free cookie with you: it's a modern alternative to snacks with simple carbohydrates.
Eat & Fit cookies are a light and healthy treat for all those who are watching their health and figure! Contain fiber and pieces of fruit or chocolate, help absorb proteins, and prolong the feeling of fullness. Calorie content per serving: from 59 kcal. Choose your favourite cookie flavour: lemon, strawberry, or chocolate and vanilla.
Each portion is individually packaged for a compact snack. These cereal-based cookies will help you out in the middle of a busy day, will be just the thing when you're on a walk in the park, and will delight you with their delicate taste right at work! Choose high quality while keeping your diet under control: try this new product along with other products from the Slim line.