Pure results! New Verbena series product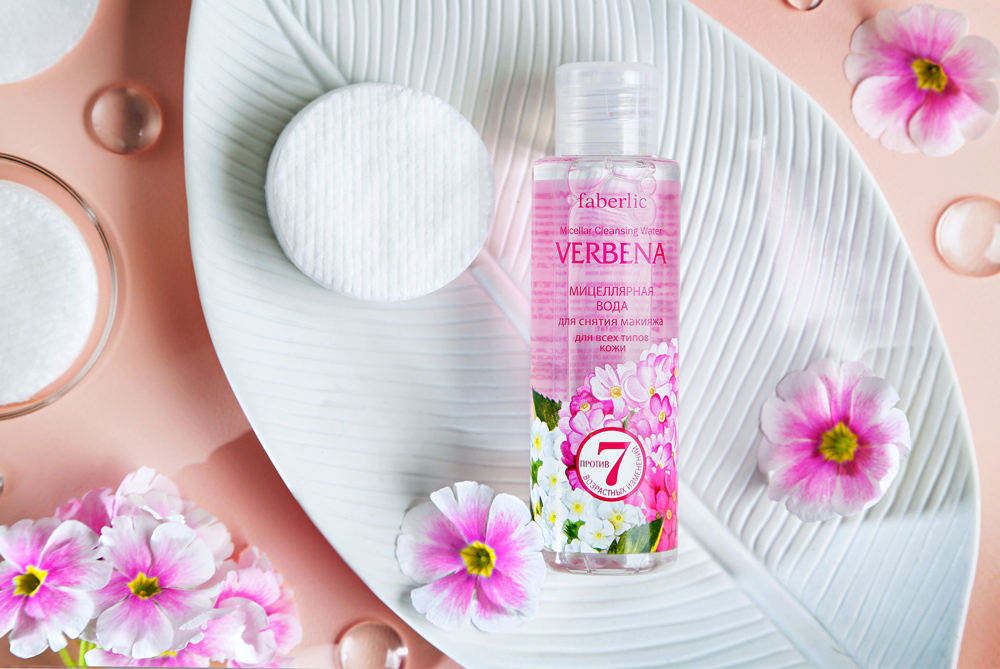 Verbena is your natural beauty source. Vitalayer® complex, based on natural verbena extract, is found in every product of the series. It works to preserve your skin's youthfulness, turning everyday care into effective anti-aging care.
The results: fewer wrinkles, softer and more supple skin, improved skin tone and contour, and smaller pores, which reinforces your skin's natural barrier. Choose your products for protection and recovery, and don't forget about cleansing: it's the first step towards healthy, radiant skin.
Verbena series Micellar Water (0831) gently removes makeup, moisturizes and refreshes, tones, and fights the main signs of aging—it was created especially for aged skin of any type! This mild product dissolves impurities while maintaining your natural hydrolipidic balance. For everyday use. Suitable for face, lips, and eyelids.