Just try them out! New products in catalogue №2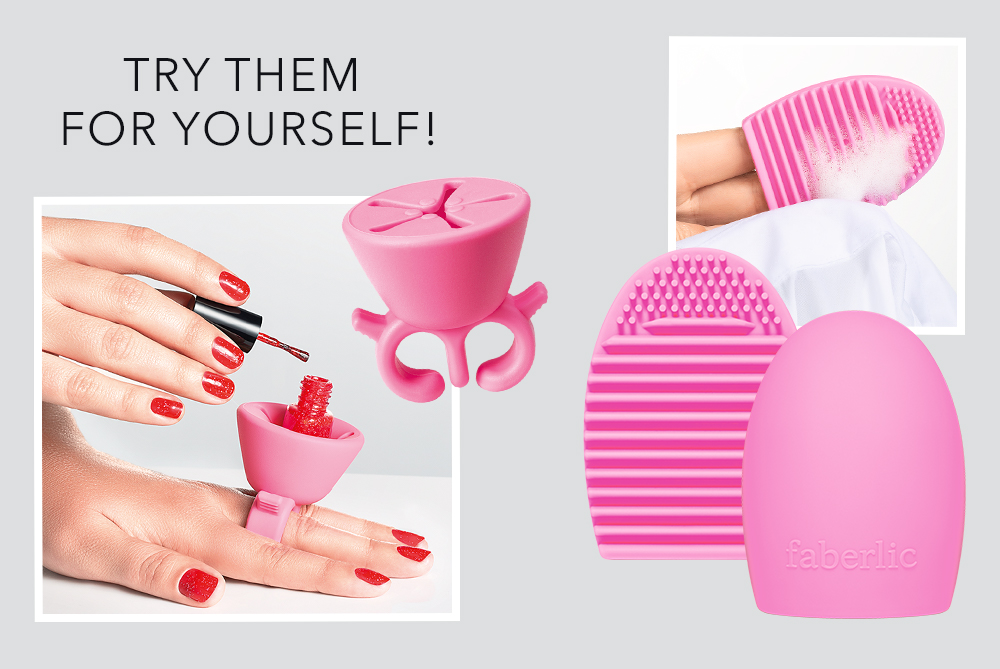 The simpler a tool is, the more reliably it works! In Faberlic catalogue there are now two convenient new products that will help you save time and energy for the most important things. Enjoy creating cleanliness and beauty, and we will take care of your comfort.
Nail polish holder (11707) helps you refresh your manicure anywhere, anytime. This practical accessory keeps the bottle upright on your fingers while you paint your nails. It holds bottles of any shape, and is easy to tilt with a single motion. The nail polish won't spill, and you won't need to find free space to put it down! It's easy to put it on and take it off without it touching your nails.
The Silicone brush (11713) with a textured surface is perfect for cleaning collars and cuffs. Compact and flexible, it quickly handles difficult stains, and helps strengthen detergent's effect. The brush is wonderful for cleaning any kinds of cosmetics brushes and is easy to take with you on the road.