Eyeshadow singles: trend of the season!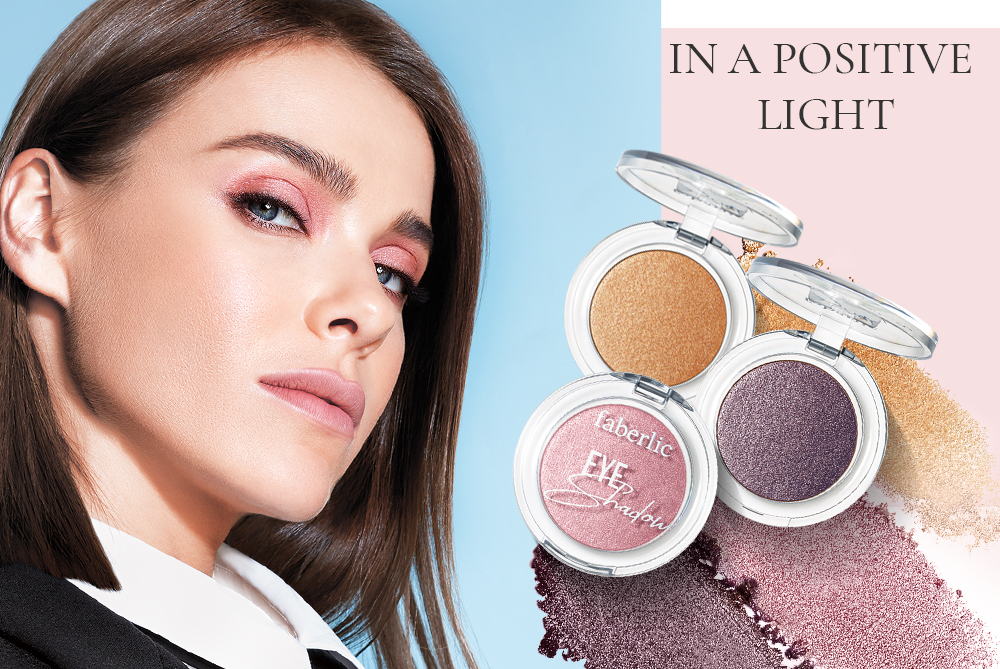 The perfect colour can beat the winter blues or just any bad mood! All you have to do is make sure that the colour cheers you up, inspires you and supports you, to strike a balance between fashion and your personal taste. Have a colour therapy session the Faberlic way: do your makeup in trendy natural tones to look authentic in any situation.
Say hello to a new product: compact eyeshadow singles. This new product is presented by singer Elena Temnikova.
These eyeshadow singles with a dense, powdery texture won't crease or leave fallout. The palette includes matte and satin shades for everyday and evening makeup. The soft tones will help emphasize the natural beauty of your eyes, and complement each other perfectly as well. For a trendy look, apply one shade over your entire eyelid: use an applicator, sponge, or just the pad of your finger, blending out the colour intensity.
Seize the moment and try this new product while the special price is valid! Only in catalogue №2: eyeshadow singles from the SkyLine collection at 40% off.