With all your heart!Products for a holiday atmosphere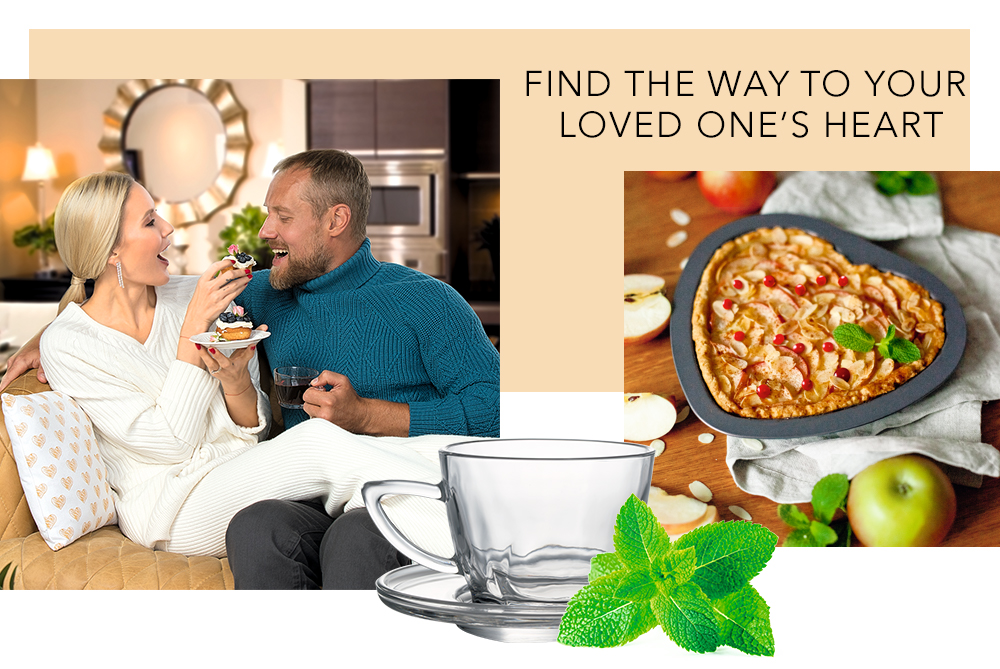 There are so many ways to declare your love! Glances and smiles, gestures and little surprises will say everything for you. When the romantic mood comes, you don't need words: set the table for two and spend some time with your loved one. Just you, him, and the February snowfall outside the window!
The transparent glass Tea set (11568) was created especially for warm winter beverages. Use it for cacao, cappuccino, or fragrant tea.
The Muffin pan (11701) won't let your dessert burn— your tasty treats will turn out golden brown and perfectly shaped. Six muffins for two: exactly what you need when you have nowhere to be and can just enjoy the moment.
The Cake tin (11700) is just like your heart in love: simple and touching. Cook open-faced pies for a light supper, succulent quiches for breakfast, or even mini cakes for a holiday meal. This unique mold will change up your familiar recipes and help you try out new culinary experiments.
The most romantic new products in the catalogue are presented by TV presenter and producer Elena Letuchaya along with her husband Yuriy Anashenkov.