Awaken your feelings! New in the Storie d'Amore series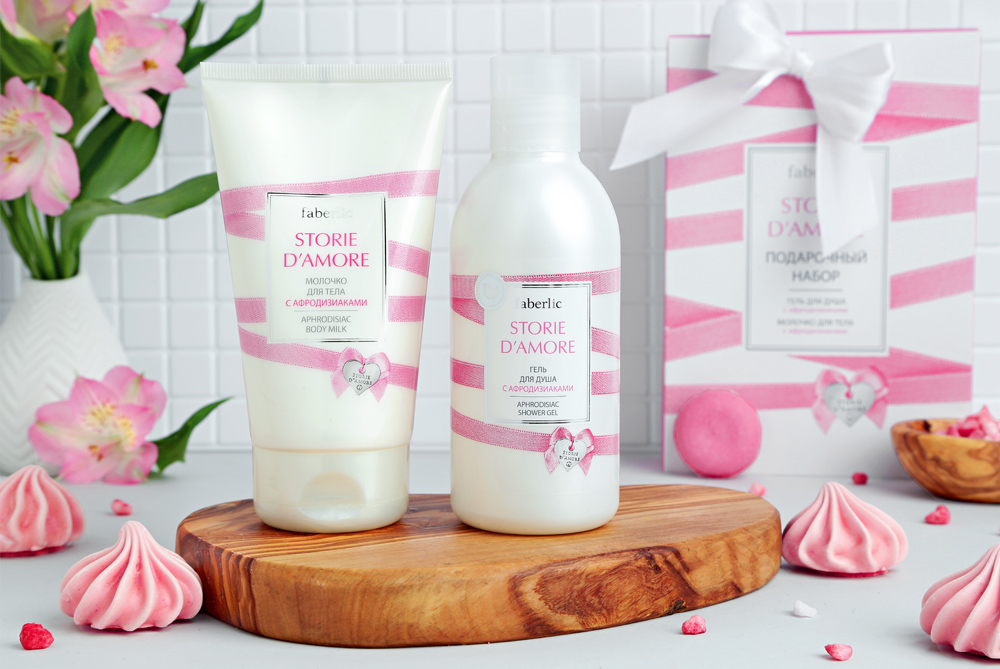 Feel confident in the most exciting moments! Nobody wants to be distracted by details when spending some alone time with someone close to you: your feelings are at the forefront. The Storie d'Amore Series is a collection of delicate hygienic products with aphrodisiacs and a rich, floral-spicy fragrance.
The series now includes a gift box set (8845) which contains two popular body skin care products. Order this new product for just 229 roubles:
- aphrodisiac shower gel delicately cleanses skin, surrounds you with an airy cloud of foam, and leaves an exciting floral fragrance with a passionate spicy chord;
- body milk is quickly absorbed into skin. Use right after a shower to enhance the effect.
The most romantic new products in the catalogue are presented by TV presenter and producer Elena Letuchaya along with her husband Yuriy Anashenkov.