Florissimo: springtime mood!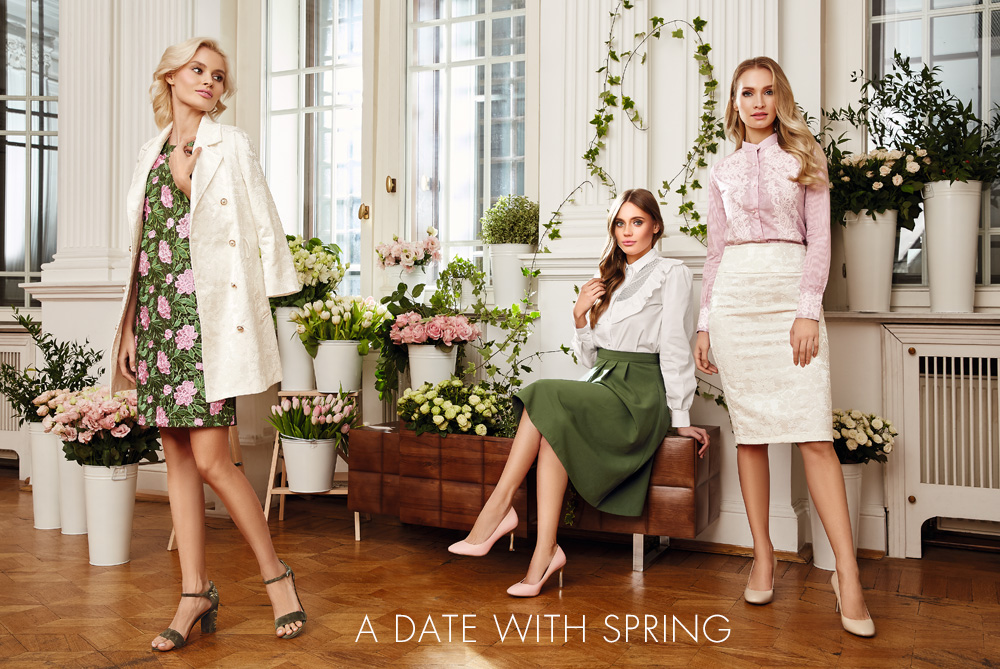 Preparing for spring takes some time. We gradually get used to not shivering with cold, but getting sun, not hiding from the wet snow, but going out and enjoying the fresh southern breeze! Refresh your wardrobe to summon spring: add the bright shades of flowering trees and the first green shoots.
Luscious colours, romantic prints, and textured materials all come together to create the Florissimo mood. Jacquard and guipure, tulle and lace, stretch crepe and embroidery all helped us to create a "bouquet" collection: ready-made solutions for springtime changes!
The main colours of the collection: pure white, delicate powder, and rich green. Dress in white from head to toe when you want a total refresh! Combine green and pink to stand out from the crowd, or wear airy dresses in the shade of apple flowers under a stylish denim jacket for a night out with the girls or a walk under the budding trees.
A floral print transforms even basic clothes: try a comfortable hoodie with a full skirt and light-coloured sneakers. Get the sport-chic look with romantic elements!