Fleurette Fragrance: springtime debut!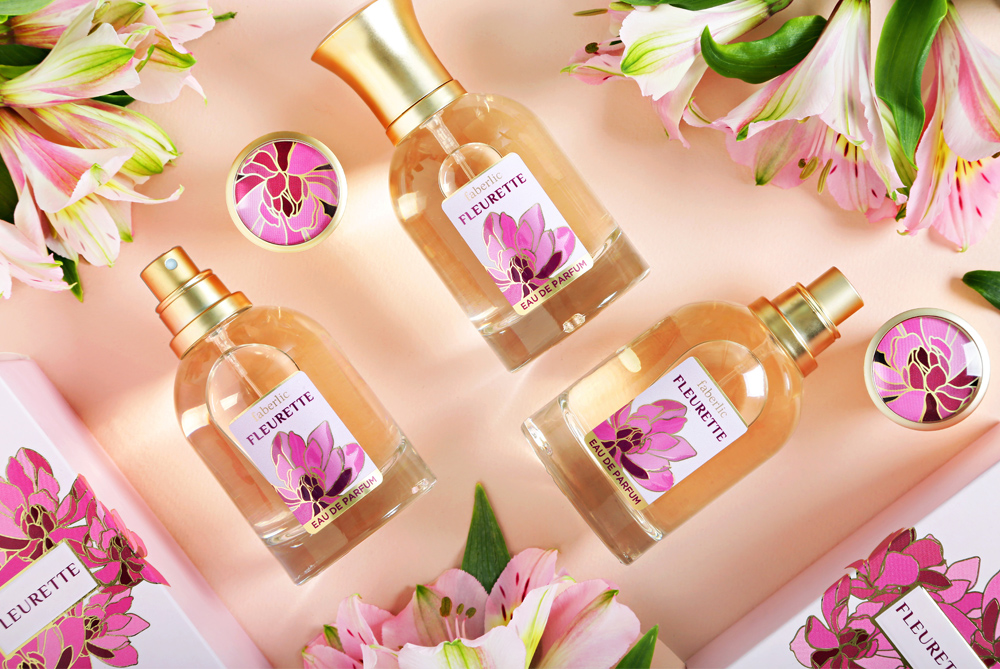 Rejoice, romantics! Triumph, optimists! Your time has come: the time when nature awakens, when hopes are light and floral magnificence is all around. The new Faberlic catalogue, as always, is one step ahead of spring: start getting ready for the warm weather now, and create a look piece by piece! The floral-fruity Fleurette fragrance (3045) is another finishing touch on your spring portrait.
Fleurette shrouds you in the light, fresh haze of the sunrise: that's the note of juicy bergamot. And it warms you up with the harmony of garden peony and green lily of the valley. The floral chord instantly creates a romantic mood and is supported by seductive fruits: classic red apple and exotic lychee! The trail includes delicate vetiver, luxurious sandalwood, and sensual white musk. Fleurette is a fragrance for first dates and tender feelings, a symphony of touching simplicity and mysterious femininity.
The Fleurette fragrance was created especially for Faberlic by Olivier Cresp, a world-renowned French perfumer.
Enjoy his masterful creation!