Finding gifts is easy! New products in catalogue №3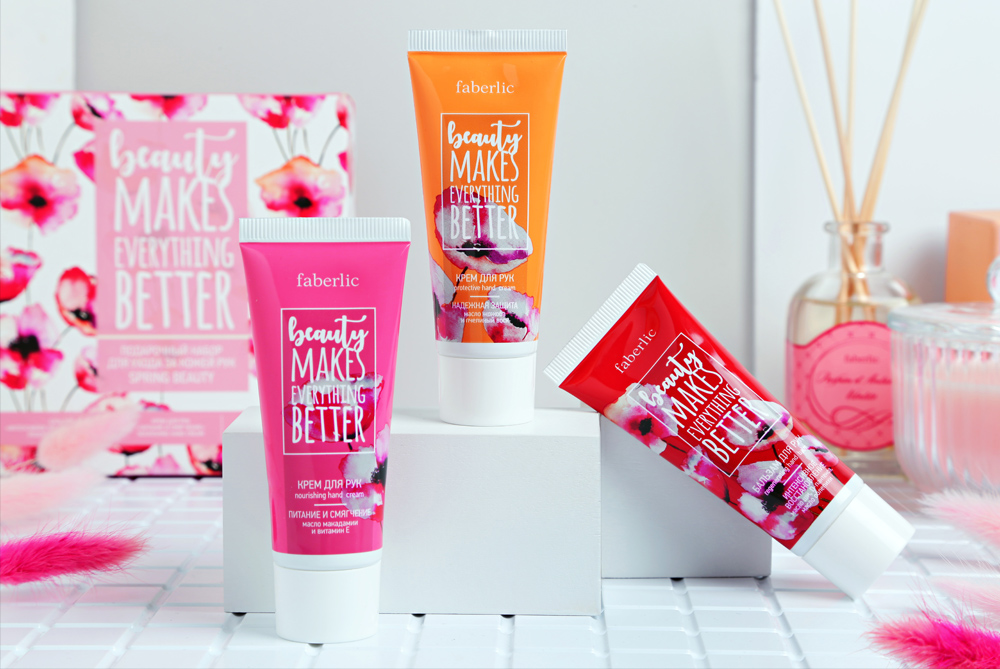 When you want to make yourself happy, just give a gift to someone close to you. Creating a festive atmosphere is easier than you think-all you have to do is be sincere and choose a surprise for someone else or for yours truly: something cute, practical, and incredibly touching. We'll help you give joy, smiles, and a good mood—meet the new products in our gift set collection.
Spring beauty (2104) is a set of mini products for complete hand care. One cream deeply nourishes and softens skin, the second restores and heals minor damage, and the third protects hands from temperature and humidity changes while enhancing skin's natural protective barrier. All three products are in a colourful spring package!
Fleurs de Provence Lavender and Immortelle (8510) is shower gel and hand cream with a refreshing aroma. Herbal extracts within help fight stress, maintain cheerfulness, and find inspiration everywhere! It's romantic everyday care for lovers of blossoming Provence!
Oxiology Oxygen Hydration (0299) is three products for complete face care and intense hydration. The day cream fluid smooths facial contour and refreshes your complexion, while the night cream smooths and restores skin, and the eye gel tones and eliminates wrinkles.