Feel the tenderness: new products with aloe vera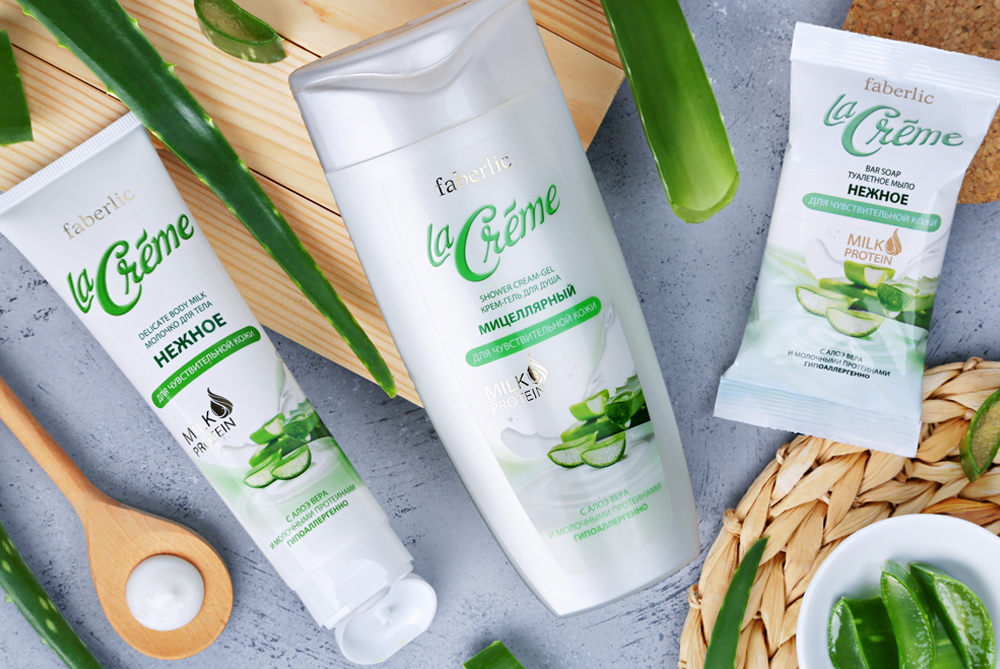 The sharp spikes and thin supple skin of the aloe plant hides juicy clear gel that heals wounds, smooths, and moisturizes.
The new La Creme series products with aloe vera and milk proteins were created for people with sensitive skin. It's daily care for those who are tired of looking for the perfect formulas and dream of comfortable cleanliness without compromise.
Micellar Shower Cream Gel (8659) gently cleanses and moisturizes skin. The delicate scent of purity and tenderness, airy foam, and hypoallergenic composition are everything you need for a perfect mood in the morning. Body Milk (8690) absorbs quickly, keeping skin silky and moisturized. The unobtrusive herbal scent is easy to combine with your favourite perfume. Soap (8689) prevents dryness and makes even very sensitive skin smooth and soft!
Try these new products at special prices: order any two products with aloe vera and milk proteins to get a discount on each.