200% results: new product in catalogue №3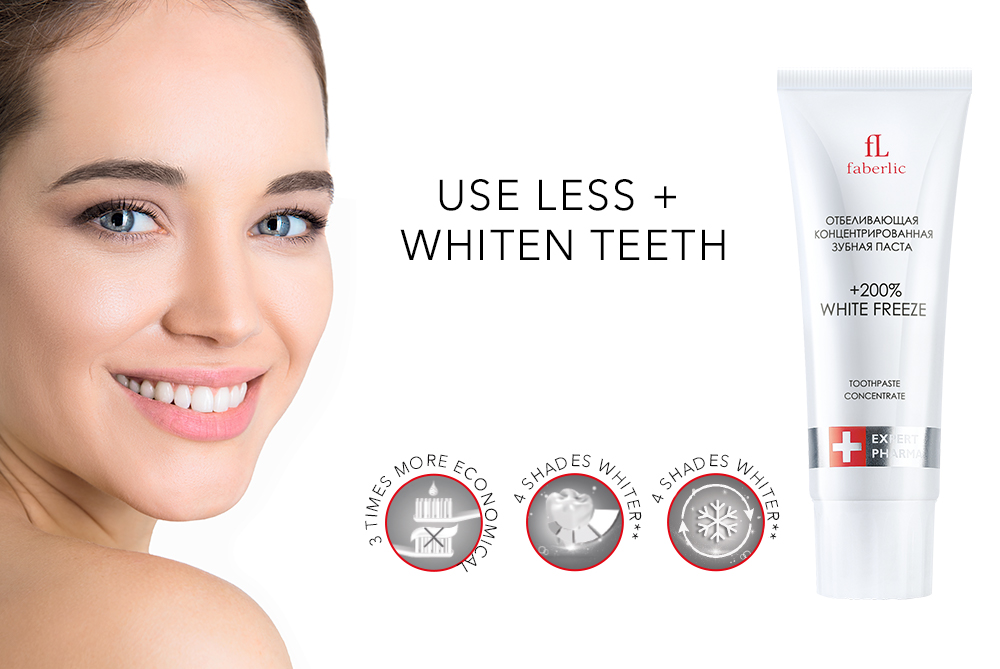 Imagine that your smile is getting whiter every day! You just brush your teeth, and your toothpaste has several effects at once: it refreshes, cleanses, prevents tooth decay, and whitens enamel. It's a new product in the Faberlic catalogue: White Freeze Concentrated Toothpaste (1694).
The Perfect White system with active granules helps restore the natural whiteness of your teeth and gently polishes enamel! Comprehensive cleansing removes plaque and provides a pleasant feeling of coolness. In just two weeks, your teeth will be two, three, or even four shades whiter, according to a study by Sechenov University. Use the paste regularly to achieve the maximum effect! This toothpaste is designed for everyday oral care.
Choose concentrated toothpaste and don't overpay for useless volume! A pea-sized amount of paste will get you 200% of the results—just brush your teeth with a conventional or electric toothbrush. Try the toothpaste at a super price in the new catalogue.