Italian-style beauty: fashionable tights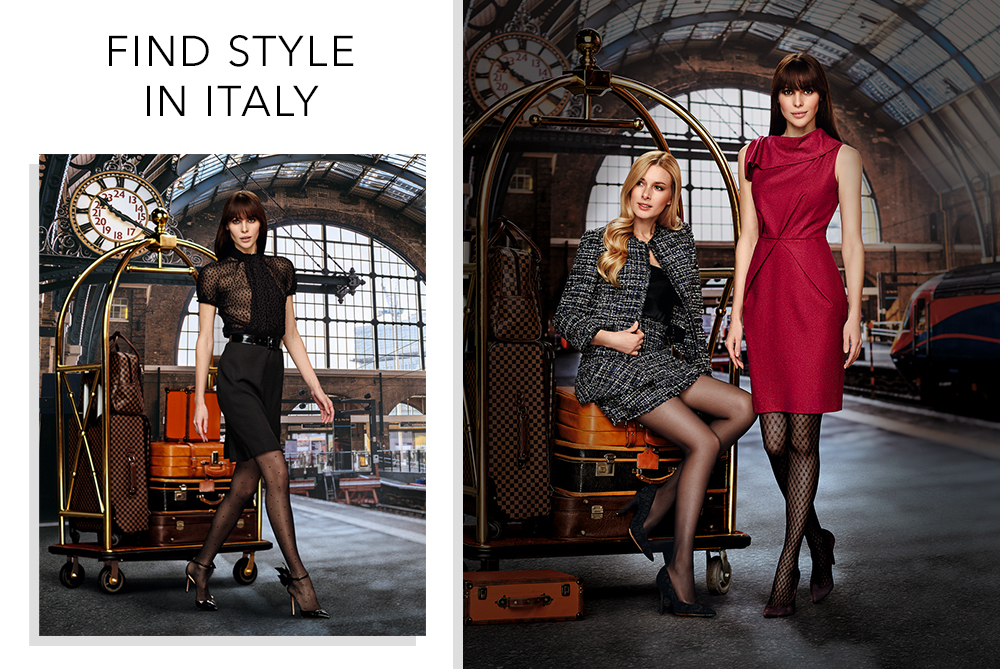 How many tights should a fashionista have in her wardrobe? Just enough to delight in making her choice! Look for new products in the Faberlic catalogue: Italian tights, a sign of impeccable style.
Shaping tights with tight shorts make your waist and upper hips slimmer. With a low density (40den), these tights give you a flat belly effect! This model comes in four basic colours, from sand to black.
Jacquard tights are a unique model for a special look! The tights are feature a delicate diamond pattern along the entire length—wear them with miniskirts or shorts. Density: 30 den.
Polka-dot tights are an elegant classic for an evening or a weekend. Will go perfectly with feminine ensemble featuring skirts and dresses, and open high-heeled shoes. The polka-dot pattern doesn't interrupt the natural flow of your figure and does not overwhelm your look! Density: 20 den.
Seamed tights will fit perfectly into the wardrobe of retro lovers. An exquisite detail makes this model a perfect addition to a flouncy skirt, a new look outfit, or a demure black sheath dress. Density: 20 den.