Cook with us! New products in catalogue №3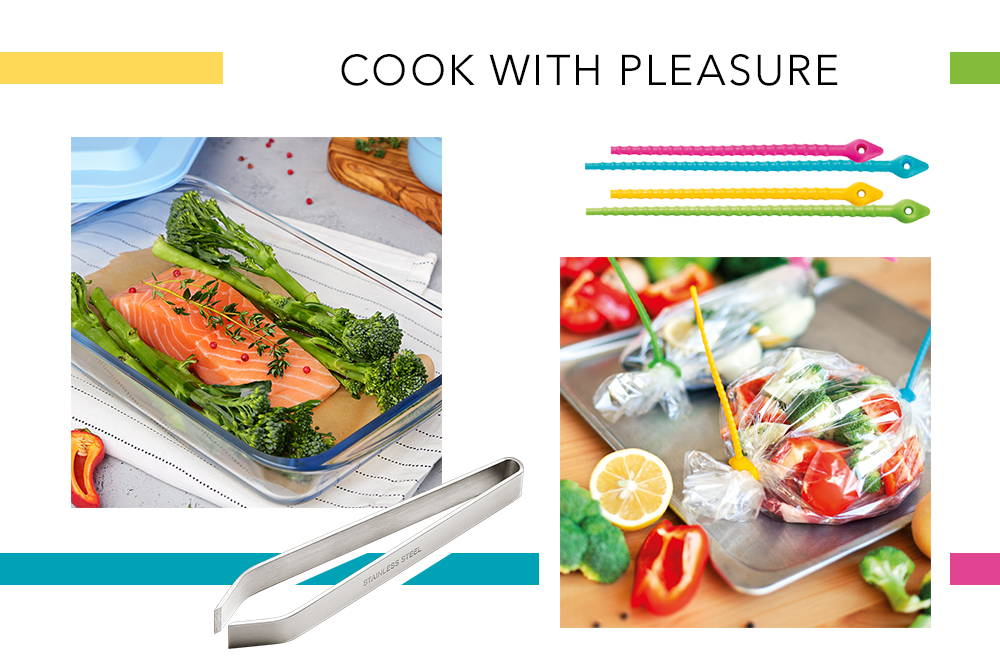 We love when cooking is a pleasure, not a torture; when being at home is joy, not boredom; when trying new things is happiness, not disappointment! This series of little tools for home comfort turns an ordinary kitchen into a field of successful experiments, cheers hardworking homemakers up, and inspires small but spectacular results. Our collection of practical accessories has been updated with new products for discerning cooks! Cook like a pro, and let Faberlic help you do it with pleasure and ease.
Silicon clamps can withstand temperatures up to 220 ºС—use them to store food in the refrigerator or cook in baking bags. The clamp closes the bag tightly, keeping moisture and the aroma of the meal inside. This bright accessory is easy to open and attaches securely. Length of clamps: 18 cm.
Stainless steel tweezers are a godsend for fish lovers. This handy tool will help you get rid of even the smallest bones quickly and easily, making your roast, salad, or pie a joy to eat. Length of tweezers: 12 cm.