You're wonderful! New product in the Renata collection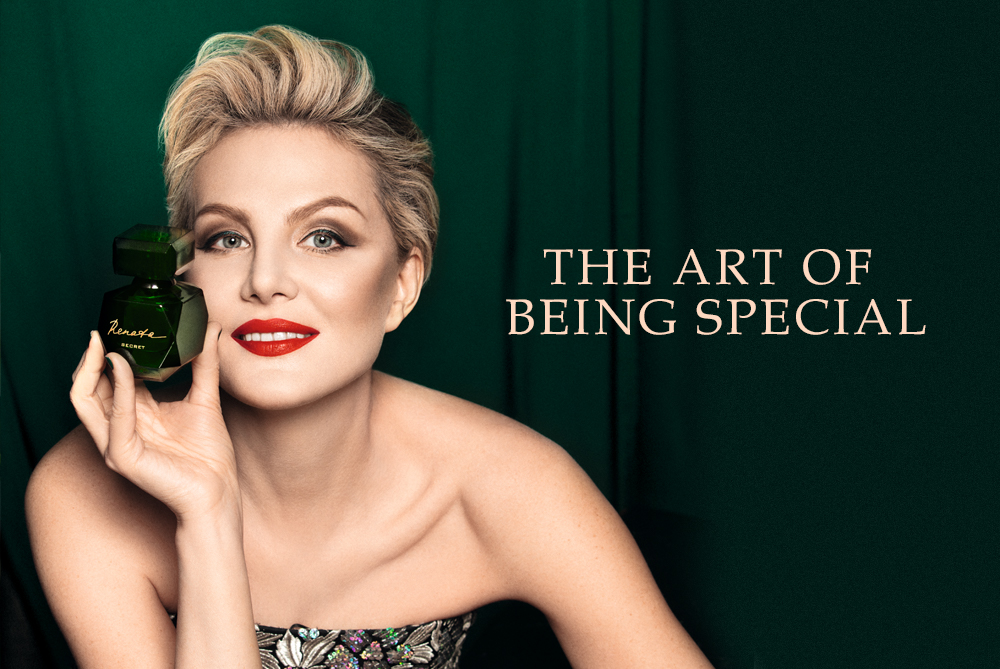 Renata Litvinova, director and actress, is sensual, feminine, and fascinating... Her bright and mysterious looks are difficult to copy—you can only admire them! But magnificent Renata is going to share some of her secrets with everyone. Among them is her special worldview, and instantly recognizable fragrances, full of flirty charm. Meet the new fragrance in the Renata collection— as bright as a film diva's look, and as modest as genuine talent.
Floral-herbal fragrance Renata Secret (3047) is the embodiment of spring purity and impeccable style. Juicy bergamot envelops you in a cloud of freshness, green fig seduces and charms, and water lily provides peace and tranquillity! Smoky vetiver accompanied by golden amber leaves a luxurious trail for the green bouquet, rich and warm.
The Renata Secret formula was specially created for Faberlic by French perfumer Alienor Massenet! Look for the scented page in the catalogue and try the new product at 50% off!