Berrylicious: new products in the Very Berry series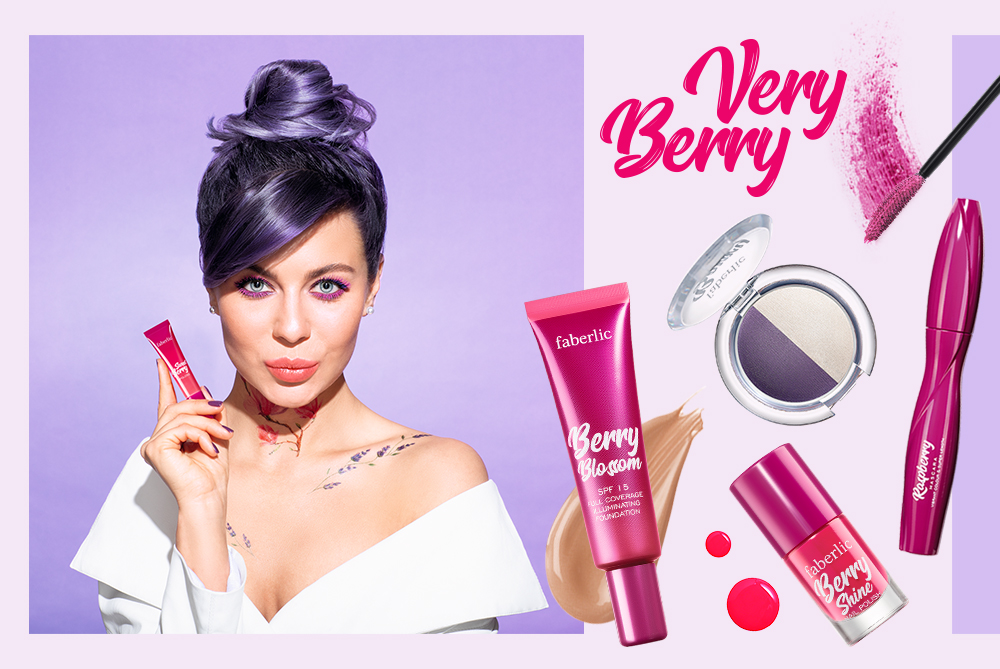 Does your soul demand bright colours? Don't limit yourself! Shades of raspberry, blackberry, ripe strawberry, and juicy watermelon are all in the new makeup collection. Very Berry is extraordinary colours and a whole lot of berry joy!
Very Berry Mascara opens up your eyes, coats each eyelash in the corners of your eyes, and adds volume. Combine black mascara with blueberry or raspberry, or use the two bright shades together. Apply Berry Colour Eyeshades dry or wet for light daytime or bright evening makeup. Blueberry Joy or Blackberry Ecstasy — both are extraordinary shades for a fashionable monochrome look. Complement them with gel eyeliner!
Berry Kiss Lipstick has a creamy texture, moisturizing complex, and mouth-watering scent. A perfect choice for those who miss wearing bright colours! The small diameter and gliding design let you apply the colour quickly and smoothly. Want more gloss? Try sensual Sweet Berry Lip Gloss.
Berry Blossom Foundation is comfortable, natural coverage. Evens out skin surface, protects from UV radiation, and moisturizes.
Use Berry Shine Nail Polish for a fancy manicure in berry colours. The ultra-gloss formula goes on quickly and lasts a long time: apply one or two layers, or combine different shades. Let your imagination run free, with a dose of extra colour!