Far beyond the sea: clothing and accessory collection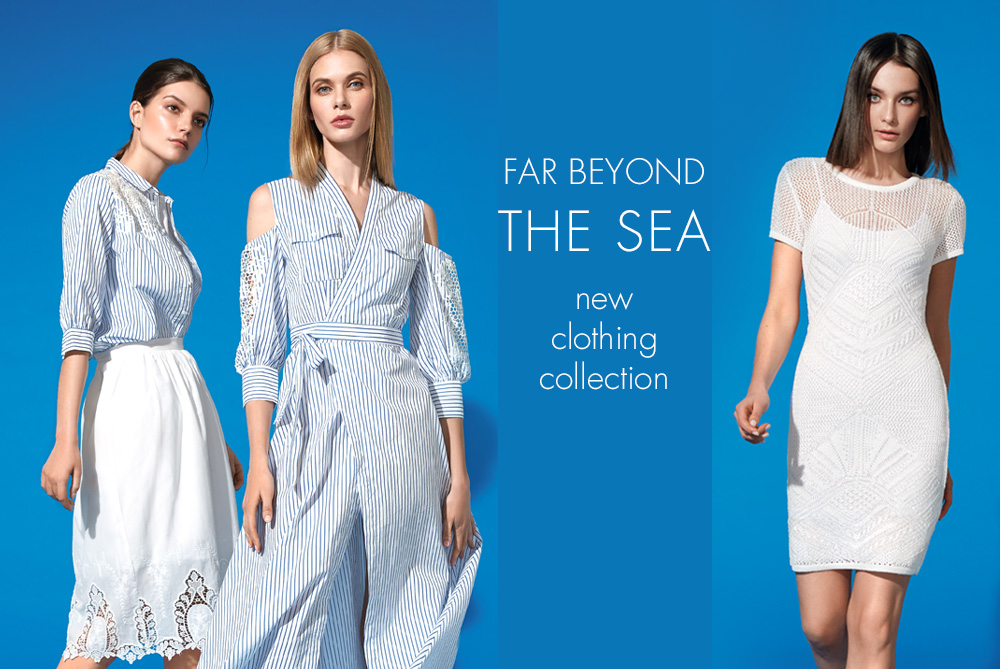 The romance of a sea cruise never goes out of style! When spring arrives, you just can't wait to head to the coast, to the bright glare on the waves and a bottomless blue sky. Meet a collection full of sunlight, the lapping of the gentle ocean, and the whisper of golden sand. Far beyond the sea is all about the anticipation of vacation and an adventurous mood.
White, blue, and cyan are the collection's basic colours. In the catalogue, you'll find several combinations of freshness and warmth, elegance and freedom! Seaside Decor turns ordinary clothes into ultra-trendy ones, and a classic stripe adds charm to simple shapes.
Choose a floor length dress with a wide ruffle flounce, an open shoulder model, or an extravagant model with a belt and perforated design on the sleeves! The dresses that you've never before seen but always dreamed of- daring, unusual, fashionable, and comfortable-combine with romantic striped sneakers or spectacular sandals with silicone straps.
Give metallic print, lurex and white knitted fabric a home in your wardrobe- update your mood and ride the fashion wave! You'll find models for the whole family in the new collection.