More details! New products in catalogue №5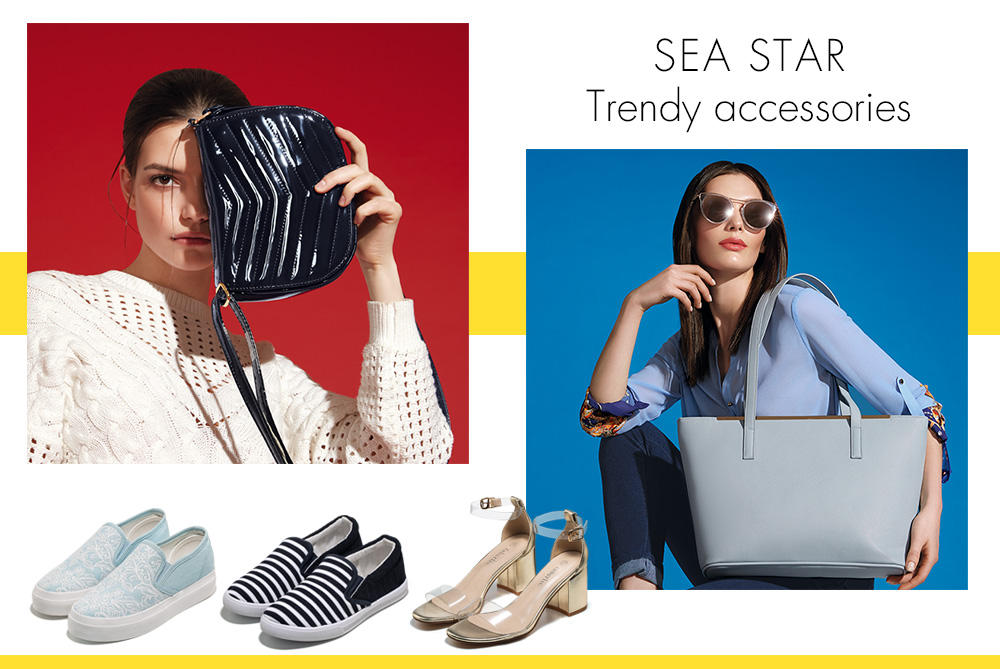 Fashionable details turn a good look into a dazzling one! Delight yourself with new accessories for perfect combinations in Faberlic's nautical collection.
Vento (600416) is a spacious bag with a zipper. It features an inside pocket for little things and plenty of space for gadgets, cosmetic bags, or your daily purchases. Navy (600415) is an elegant accessory made of dark blue patent faux leather. Take it with you on a walk around the city, on a lazy Sunday stroll, or to a get-together with friends.
Slip-ons are the perfect combination of convenience and style. These light slip-on shoes will be great when you're trying to do lots of things at once. They also will be your reliable companions on vacation. The top of the Fiore slip-ons is entirely textile: you can spend the whole day on your feet!
Light sneakers are a real find for romantic walks. The classic stripe in a fresh blue and white colour scheme will quickly cheer you up and inspire you to experiment: combine with your favourite jeans, miniskirts, or knit dresses.
Sandals with silicone straps are ideal for bold fashionistas, because they're almost like going barefoot! Choose this non-standard solution when you want to attract attention without sacrificing comfort: these new shoes have a wide, stable heel and an ankle strap.