The natural look is on trend! New products in cat. №5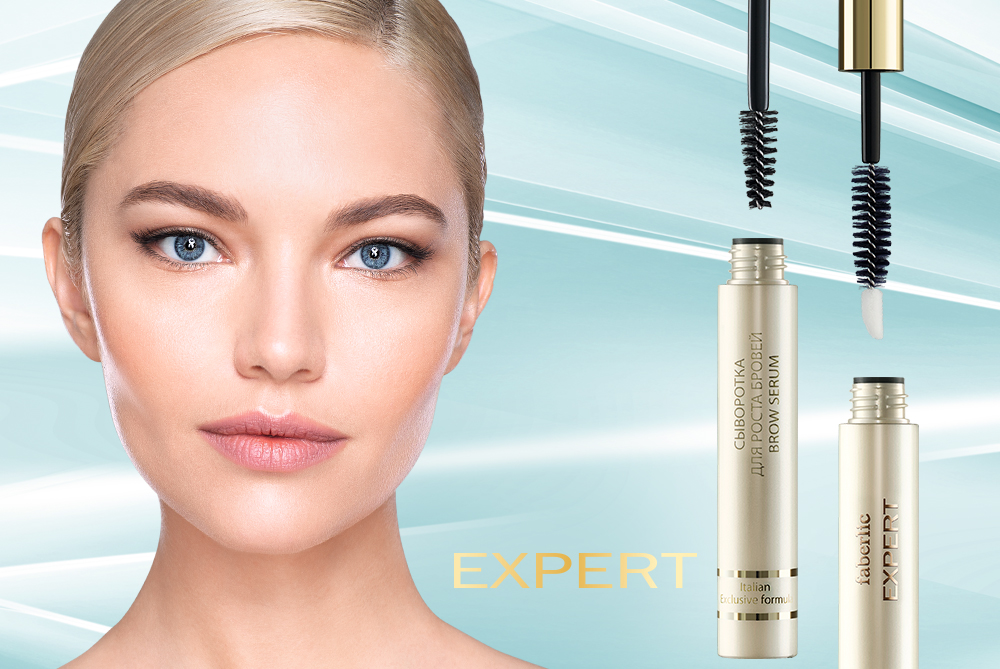 Join the Elegant Eyes program! Try out some everyday care products for eyebrows and eyelashes to restore their natural strength, and add length, density, and volume. Innovative formulas from the Expert series will help you achieve a professional effect.
Active serum conditioner for eyebrows (1168) strengthens and nourishes your brows, stimulates growth, and maintains a natural shade. Eyebrows become lusher and more sculpted. Easy to use- the short, fluffy brush helps you apply the product along your whole brow! Noticeable and lasting effect after only four weeks.
Active eyelash serum (1124) will reveal the natural beauty of your eyes! Restore the health of your eyelashes: make them longer, thicker, and stronger. After removing makeup, eyelash extensions, or daily curling, your eyelashes become weak, thin and dull. This serum restores their natural beauty. The long-bristled brush applies the product evenly, and the thin applicator helps you reach the shortest eyelashes in the corners of your eyes.