Naturally beautiful: new product in Botanica series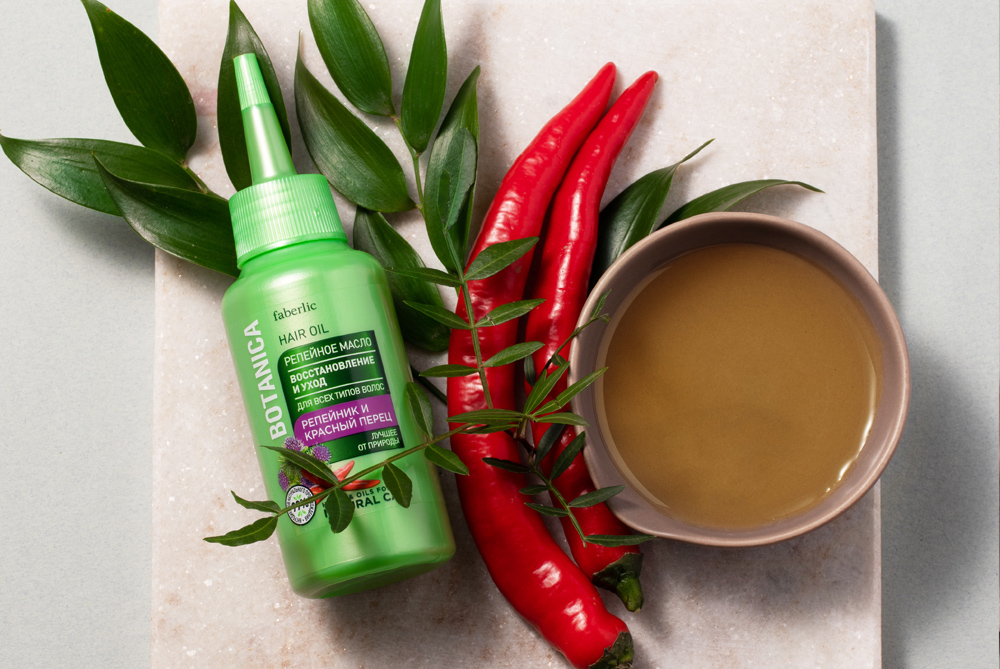 Old recipes of hair care are a valuable legacy from the elder generations! Formulas based on natural ingredients and the most effective combinations of plant extracts and oils- now in the rustic and cosy Botanica series. Meet the latest product for beautiful hair: a time-tested product in a modern, convenient format.
Restoration and Care Burdock Oil (1231) actively nourishes and strengthens hair roots. Red pepper in the product stimulates blood circulation in the scalp and prevents hair loss. Burdock strengthens hair follicles, adds shine, and gives strands body.
For maximum effect, apply the product to hair roots and carefully rub into the skin, then spread along the entire length. Wrap your head with a towel or plastic cap and wait for 20-30 minutes, then wash your hair as usual.
Use the product regularly: the oil is easily washed off with shampoo and does not weigh hair down! Order at a special price of 45% off in catalogue №5.