All the best for your home! New product in cat. №5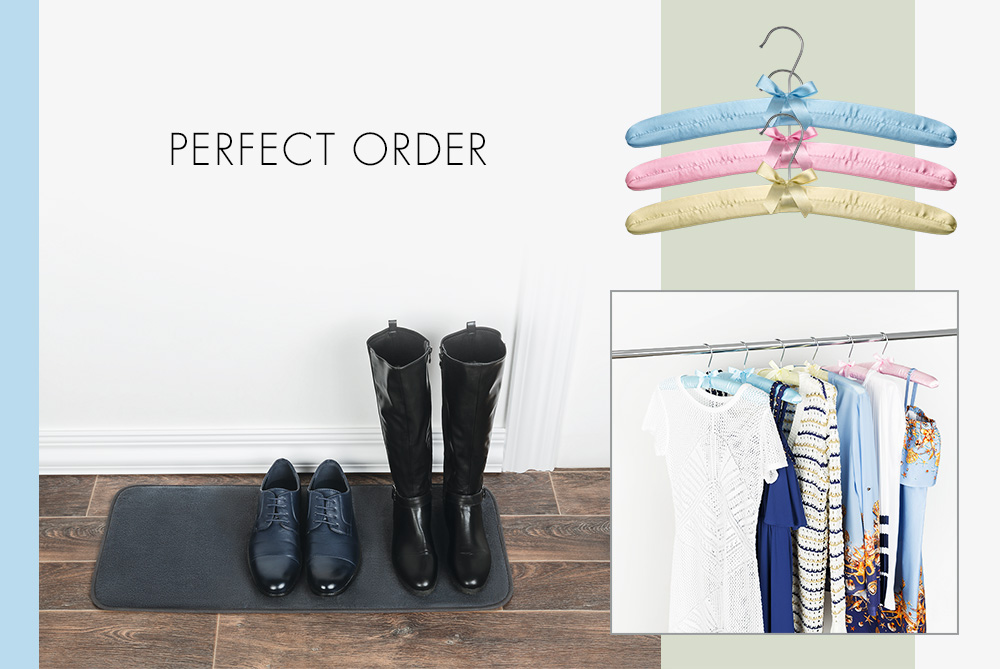 It's nice to come home when your loved ones, a cosy atmosphere, and pleasant things picked out with love are all waiting for you! Explore the Faberlic catalogue to find more pleasant and functional little things for your life.
Oversized soft hangers (11720) are designed especially for clothes made from thin delicate fabrics, wool, jersey, hand-knitted clothes, or children's holiday outfits. The foam rubber filler does not allow fabrics to stretch, does not deform seams, and does not create creases. Clean, ironed clothes will stay in your wardrobe, neat and always ready to delight!
The shoe-drying mat (11726) will be useful during the rainy season. The microfiber surface quickly absorbs water and dirt, and the PVC base protects the floor in the hallway. Just put your wet shoes on the mat and wait for it to dry! The mat is washable and easy to store when folded.